Click here to read our story!
Finnbrit will celebrate its 95th anniversary in 2021 and invites you to design our anniversary logo. Read the instructions carefully, use your creativity and you may be the winner of a Finnbrit's Lifetime membership! The deadline for submission is January 8, 2021.
Good luck!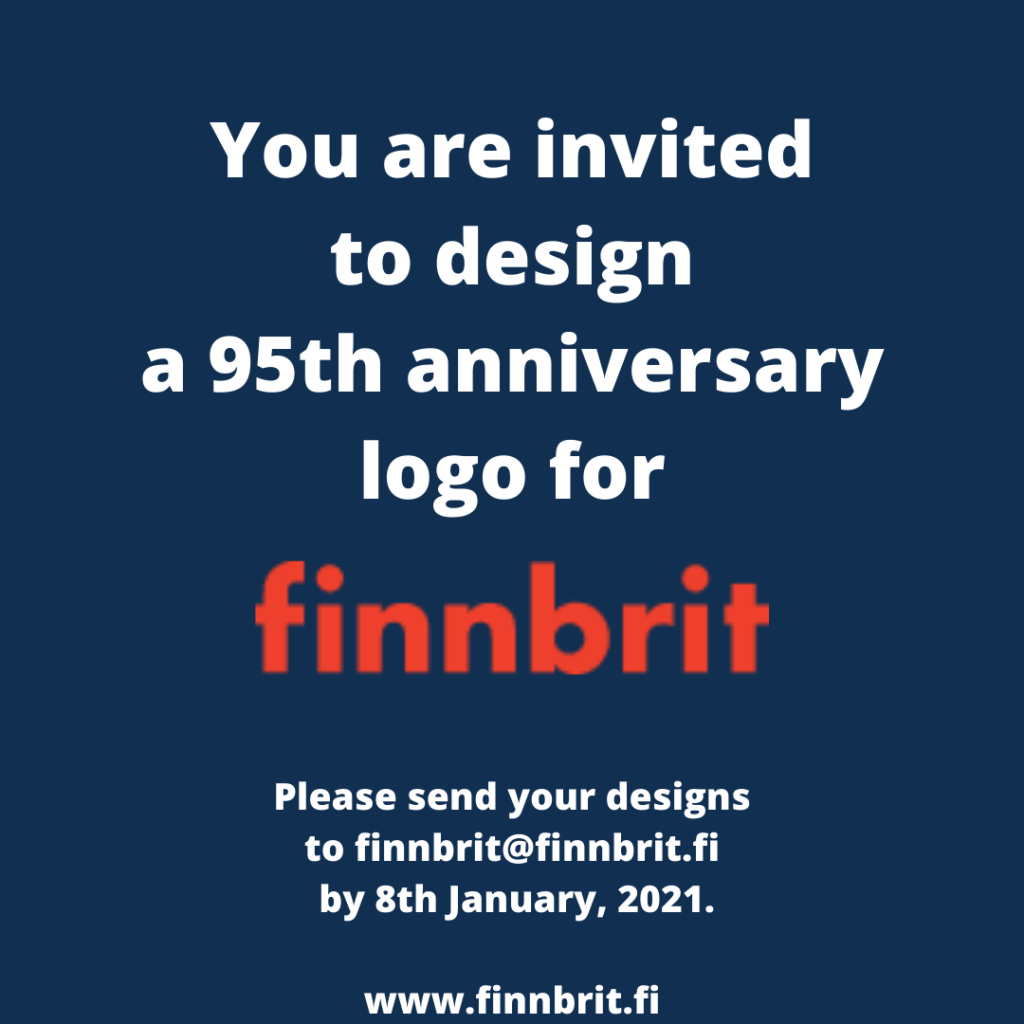 Why?
Finnbrit will have its 95th anniversary in 2021.
What?
Celebrate with us by submitting a design for a logo that reflects the Finnbrit values of lifelong learning, diversity and inclusiveness.
What is in it for me?
Work experience, publicity and visibility for your design.
The winning logo designer(s) will receive a certificate of honour and either a lifetime membership of Finnbrit, or in case of several designers, each will receive an annual Finnbrit membership. The memberships cannot be converted to cash. We also welcome you to write a news article / blog post about your work to be published on our website and in our newsletter, and create a tagged post for our social media channels.
How?
We advice the designers to align with the Finnbrit visual identity, e.g. colours (please see below). The Finnbrit Council will choose the winner at its discretion and has the right to change the competition rules and guidelines. Finnbrit reserves the IPR and may use the design as it is or as a basis for further development.
Who?
We invite you – individuals and teams of a maximum of 5 persons!
When?
Send us your design by 8th January, 2021 in either Canva or Powerpoint format, to finnbrit@finnbrit.fi with subject: "Finnbrit 95 logo competition". Finnbrit will use the logo in its communications and marketing from February 2021 onwards.
We are looking forward to your entries!