AN INVITATION TO TAKE PART IN AN ENGLISH LANGUAGE WRITING COMPETITION
For the 38th time, the Federation of Finnish-British Societies together with Finnish-British Society Helsinki (Finnbrit) is organising the annual national English language writing competition for those students who will start/started Lukio (upper secondary school) in 2021.
PRIZES
The first prize is 500€, which is to be put towards travelling to the UK (tickets refunded after purchase). The prizes for the 9 runners up are novels in English.
RULES AND INSTRUCTIONS
The teacher will arrange an invigilated writing event for the essay writing on either Wednesday 1 September or Thursday 2 September 2021. The essay topics are published on the www.finnbrit.fi website on 1 September 2021 at 8:00 a.m.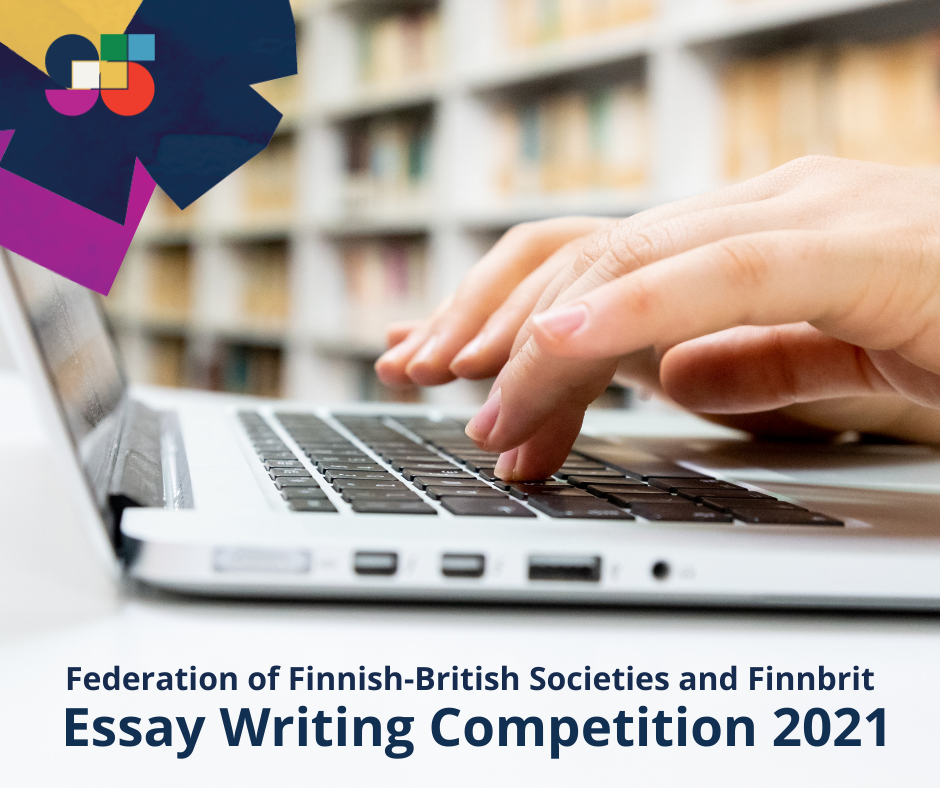 Only those students who started Lukio in 2021 can take part. The essay writing time is 90 minutes, and the length of the essay should be 200-250 words (articles and prepositions count as words). Essays longer than 300 words will not be considered. The essays should be typed if possible. Each essay must contain the name and age of its writer and the full name of the school. Use of dictionaries or any other supporting material is not allowed.
SUBMITTING ESSAYS TO THE FINNBRIT
The deadline for submitting the essays is Friday 17 September 2021. Teachers should use their own judgement in selecting two essays per group or class (or two essays per approx. 25 students if there are many students not divided into groups or classes). Please do not send all the essays from the group or class you are teaching. The selected essays should be sent by email as pdf attachments to finnbrit@finnbrit.fi. They can, if necessary, also be sent by post to Finnish-British Society, Fredrikinkatu 20 A 9, 00120 Helsinki, in which case early posting is required.
THE JUDGING PANEL
The panel of judges consists of representatives from the Finnish National Agency for Education, Helsinki University, the Association of Teachers of English in Finland, and Finnbrit.
ANNOUNCEMENT OF WINNERS
The prize winners will be announced on the www.finnbrit.fi website on Friday 12 November 2021. The book prizes and certificates will be sent to each school. The winner of the first prize will be contacted through the school.
Finnbrit reserves the right to publish the winner's name, the name of the school, as well as the winning essay on its website www.finnbrit.fi and in its membership magazine: http://www.finnish-britishsocieties.com/magch.php