English is the most used language in business and work life, often as the official company language. Even if you have a good level of English, learning Business English will give you and your team the chance to demonstrate a wider professional vocabulary and culturally responsive communication skills. In turn, these lead to more effective communication, a wide and diverse customer and employee base, longer lasting business relationships, less complaints and misunderstandings, and therefore more income and fewer costs.
Studying Business English allows you and your team to develop English skills that are useful in any working environment. For example, our lessons could help you…
become more confident (public) speakers
be better at building and working within international teams
become stronger negotiators
excel at solving problems
be better at proposing solutions
become more skilled at understanding different points of view
By understanding the communication skills needed in the workplace, you can build stronger relationships with your colleagues and clients.
At Finnbrit you can decide the focus of your learning, the topics, methods, and the location. Tell us your needs and we will prepare lessons to help you achieve your goals.
We can tailor courses and workshops to meet your needs, regardless of the industry you operate in. Whether it be law, construction, sales, logistics or finance, we can create a training plan for you.
Please contact us to request a suitable learning plan for your company, or to discuss your needs in person.
"We will continue the lessons – very nice, high quality training!" 

Perttu, Asianajotoimisto Kalasatama Oy.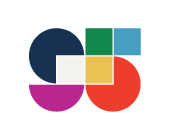 Finnbrit is an independent non-profit organization, with a heritage of almost 100 years! We aim for an inclusive and diverse society and to create opportunities for lifelong learning.
Thank you for using our services and supporting our mission!