A Look at UK Dialects and Global Varieties of English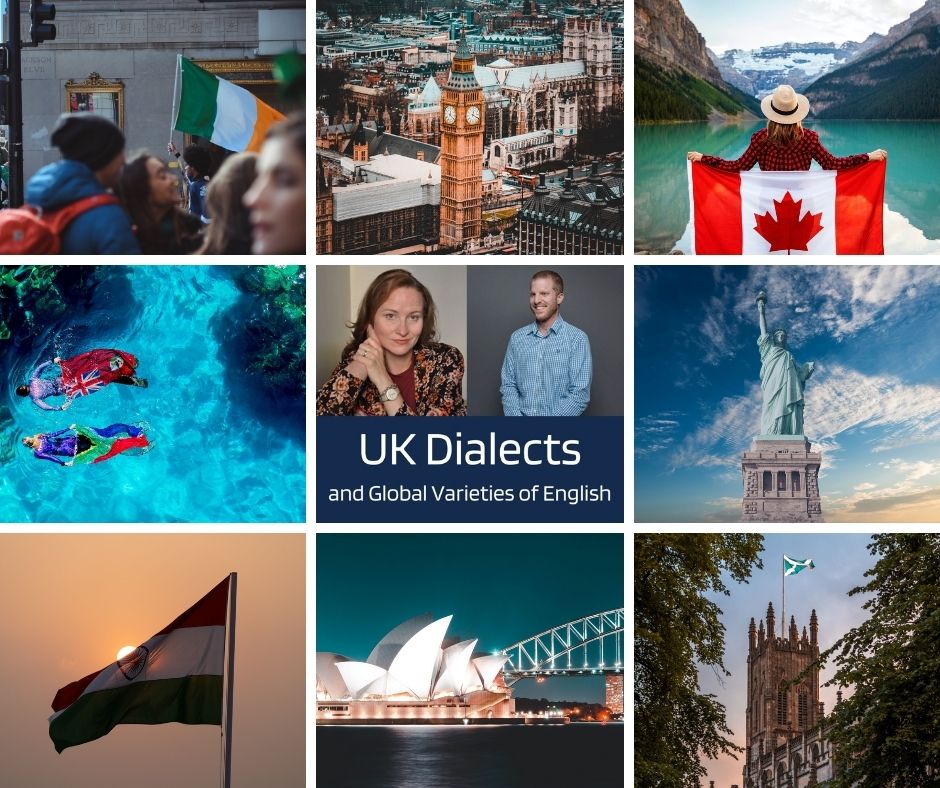 Join us for an evening of discovery and fun as we find out about English dialects.
How well do you know UK dialects? What about global varieties of English? And what kinds of attitudes do you have about language?
Find out by joining us for an event all about UK dialects of English, and other varieties of English, too. The event hosts are Dr. Elizabeth Peterson, University of Helsinki, and Dr. Dave Sayers, University of Jyväskylä. Both are linguists with a specialization in the English language and language ideologies. Peterson is the author of the 2020 book Making Sense of "Bad English": An Introduction to Language Attitudes and Language Ideologies (published by Routledge). Sayers is a researcher of, amongst other things, the vitality of Welsh and minority languages. He is chair of the EU-funded project 'Language in the Human Machine Era.
The evening will be highly interactive, with audience participation including topical discussion and reviewing audio clips. This is a free event, and everybody is welcome!