Ambassador Tom Dodd on Human Rights and Diplomacy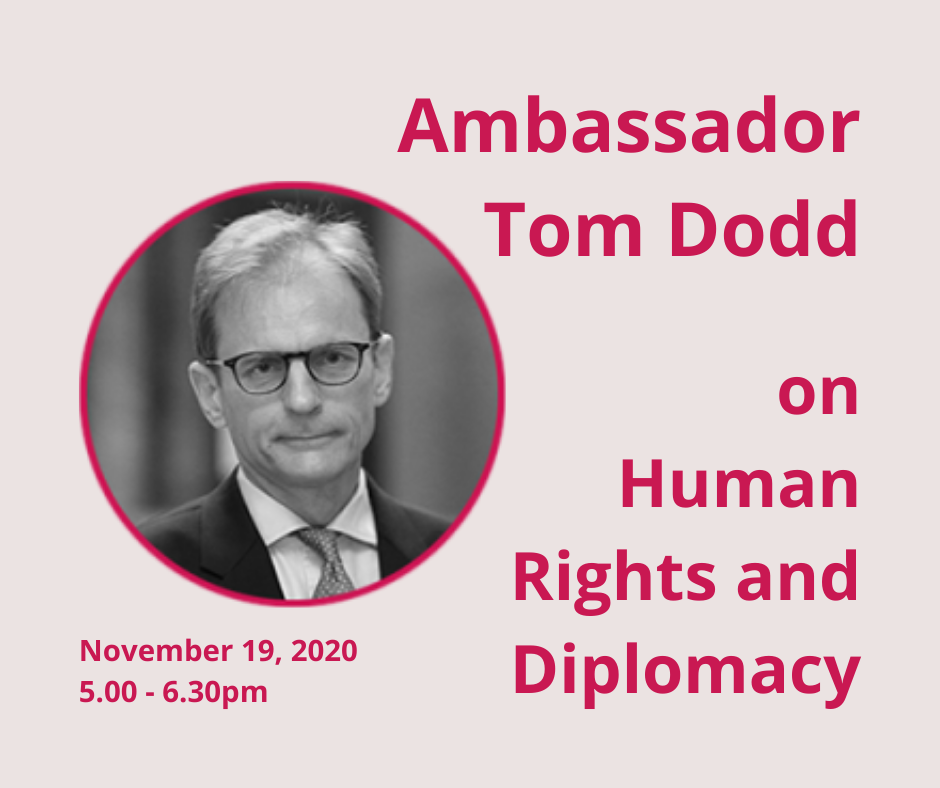 Ambassador Tom Dodd has an impressive career, working with human rights and diplomacy globally. He will talk about the rights of citizens to political and social freedom and equality, and give concrete examples on how to best further those rights via diplomacy and international relations in Finland, in the UK and further afield.
The Ambassador touches on questions such as why, what, how, who and when of human rights and diplomacy in a world where everything changes constantly. Different aspects of human rights issues are emerging with increasing speed, often highlighted in Social Media. Recent examples include e.g. MeToo and BLM movements, LGBTQI rights and Weight Bias issues –  and of course, human rights of Immigrants. How can one keep on top of the issues and assess how to tackle them via diplomatic relations? Are these issues discussed behind closed doors or are volunteers and activists invited to generate solutions as well? What is the role of diplomacy, initiated by organizations like Finnbrit, that try to bridge the gap between different countries and cultures and promote understanding between people who think differently from one another? How to know who to invite to the table and how to capture the best ideas for implementation? What are the objectives, desired results and best means to reach objectives, and how to orchestrate the process? What kind of things might the future hold in this field?!