Cheese Tasting & Tea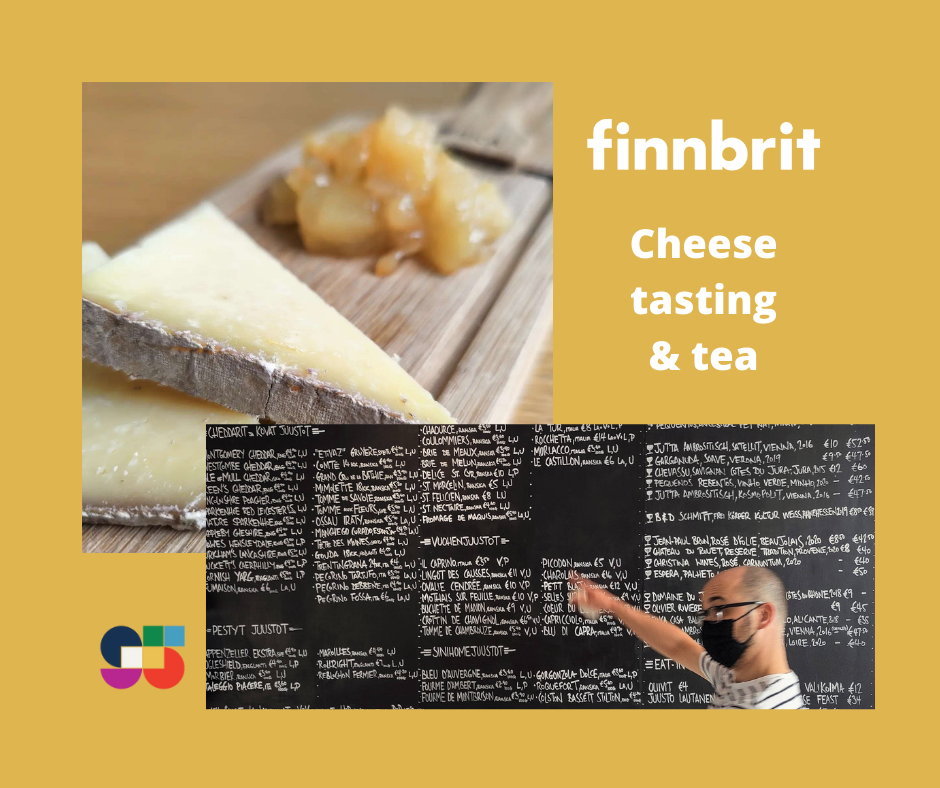 Welcome to Finnbrit on Monday, 25th of October, to hear from Peter and Nelli Steer, owners of the new Rolling Cheese cheese shop in Töölö, and their journey from London to realising their cheese dreams in Helsinki. Peter and Nelli will talk about their business and, of course, cheese. You will also have a chance to enjoy a few cheese tasters during the evening.
Rolling Cheese opened its doors in the historic Museokatu in Töölö, in June 2021. Owner and cheesemonger Peter Steer has nearly 15 years of experience in cheese and specialises in English cheeses – which he now imports to Helsinki in addition to over 60 other farmhouse and small-producer cheeses from around Europe. Originally from Oxford, Peter studied anthropology in Bristol before making a leap to the cheese and wine industry. His wife, Nelli, is from Finland and runs her own marketing agency alongside moonlighting at the cheese shop.
The event is free for members. Registration is required.