Don't Look Back by Finn-Brit Players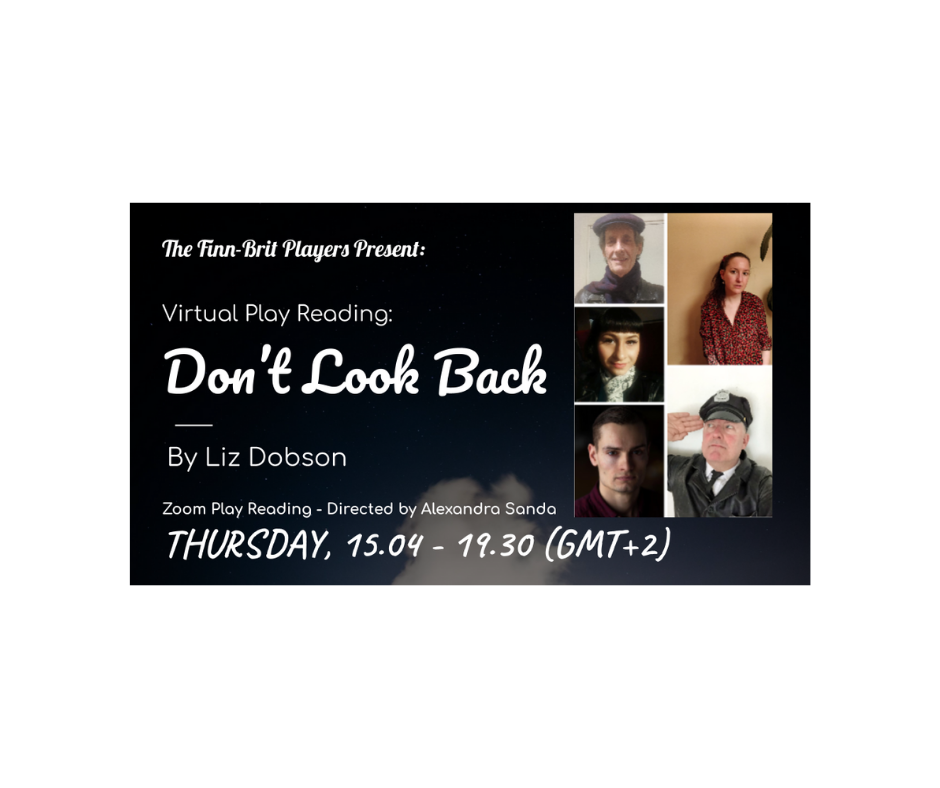 The Finn-Brit Players presents a virtual reading of Liz Dobson's full-length play Don't Look Back. When a car accident causes John Crowley and his wife Susan to seek refuge at a cottage in a quiet village, little do they know that they will be thrust into an unsolved mystery dating back thirty-five years. Against John's wishes Susan continues to investigate, but are her theories correct and why did she feel such compulsion to solve the mystery?
Join us to find out in this light-hearted, poignant mystery that is sure to baffle and leave you with a sense of warmth you will only find in a cozy, country village.
Directed by Alexandra Sanda, and featuring Jaakko Hutchings, Matthew Paines, Sarah Puukka, David Rogers, and Alexandra Sanda.
To receive the Zoom link, register by emailing alexandra@finnbritplayers.com. Although registering for this event is free, you also have the option to support us by buying a ticket.
For more info, see the FBP website under "Shows" (www.finnbritplayers.com) or the Facebook event (www.facebook.com/events/489002125794171).