A talk: English-speakers experiences during Corona in Finland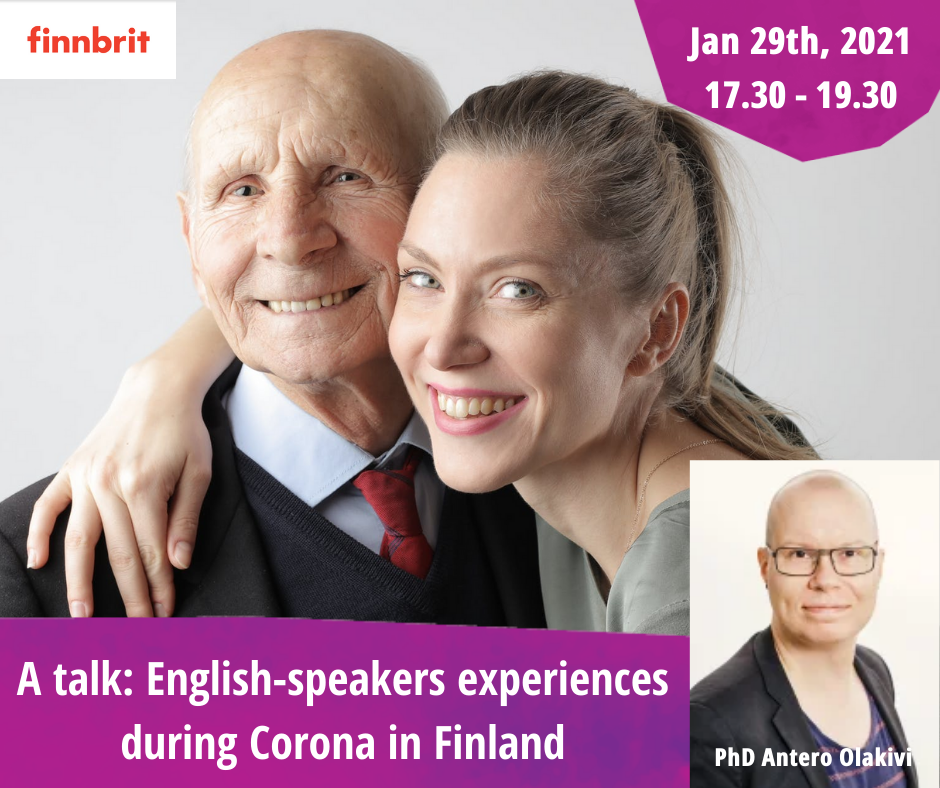 In May 2020, the University of Helsinki launched a research project in order to better understand the lives, experiences and perspectives of English-speakers in Finland during the Covid-19 pandemic. By the end of June, altogether 39 English-speakers wrote about their day-to-day lives, their joys and sorrows, and their ways of coping with the exceptional circumstances.
The project examines the stories from a sociological perspective. What do they reveal about the Finnish society in general and the lives of English-speakers in Finland in particular? The study pays particular focus on questions of ageing and intergenerational relations in families that live across national borders.
In this talk the leader of the project, Ph.D. Antero Olakivi, presents the first findings from the project. After the talk, there will be plenty of time for general discussion.
Antero Olakivi is a sociologist and researcher at the University of Helsinki, Centre of Excellence in Research on Ageing and Care. His research deals with care and care work, ageing, and international migration.
This is a hybrid event: at Finnbrit and also available online. Registration is required to manage number of participants and to obtain the online meeting details.