Finnbrit Christmas Party 2022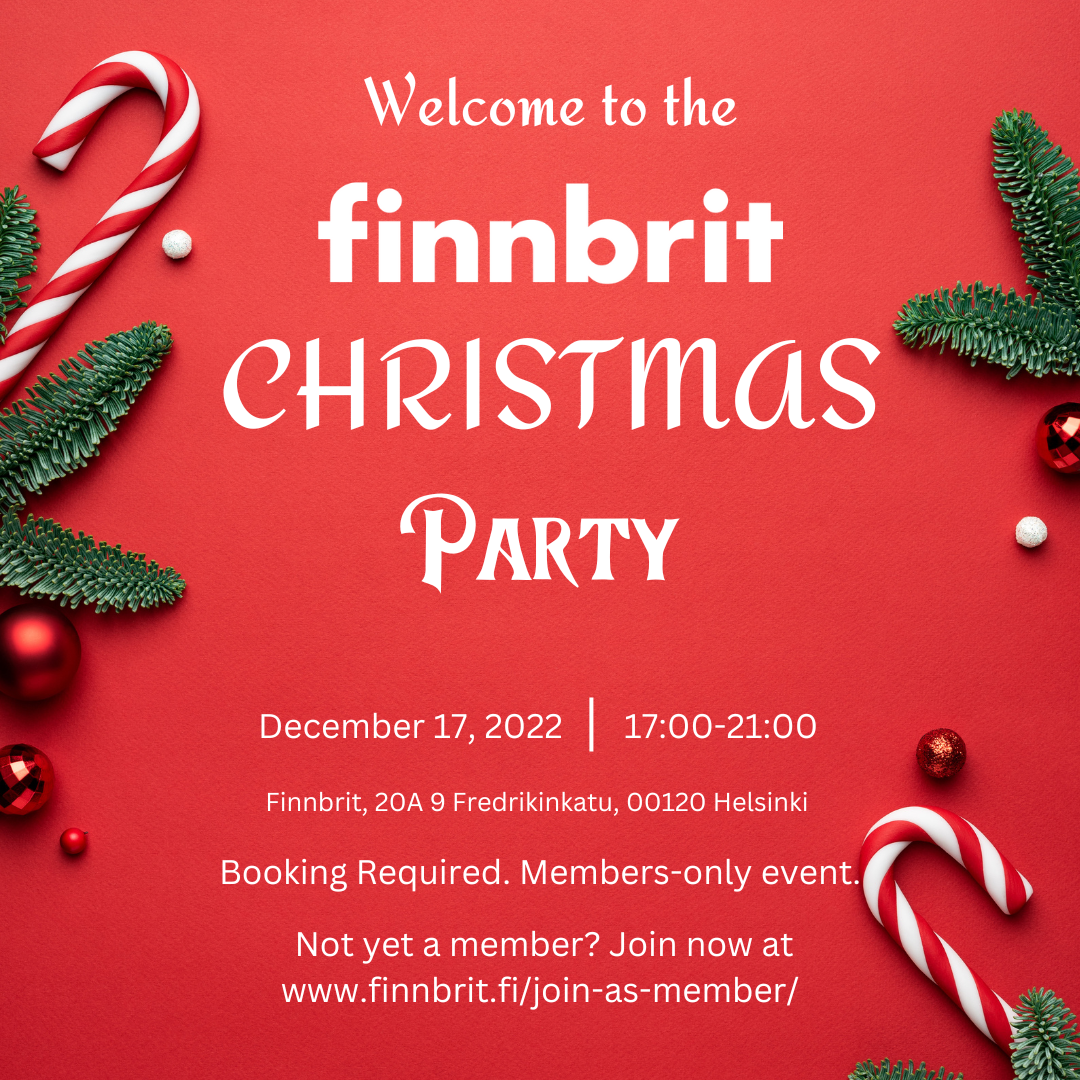 The members of the Finnish-British Society r.y. Helsinki are invited to a Christmas Party at the premises on Fredrikinkatu.
Celebrate the season with friends old and new
Join in with the classic Christmas carols
Great tasting finger-food style Christmas Dinner from Lloyd's Cafe and Bakery
Live music by Robbie Sherratt

Mulled wine
Party games
Please join us for the party of the year at Finnbrit. This is not a sit-down meal but the food will be delicious and plentiful and there will be space to rest your plate, and your feet when you need to. Let's dress nicely. Adults only.
And if you are not a member yet … has there ever been a better reason to join?
For questions and queries please contact us finnbrit@finnbrit.fi or +358 9 687 7020