Finnbrit Christmas Party 2023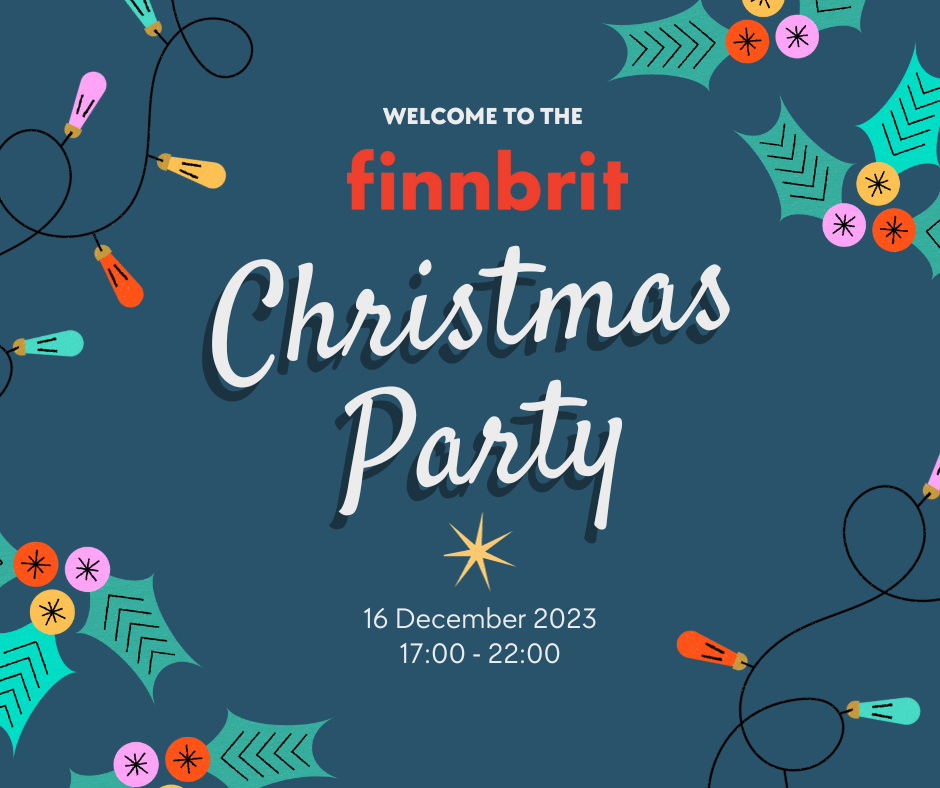 ***This event is now fully booked** Please send an email to finnbrit@finnbrit.fi if you wish to be added to the waiting list**
16 December 2023
5:00 – 10:00 pm
Traditional Finnbrit Christmas party full of fun and friendship.
The evening will include a sit-down British Christmas meal, live music by Nephew Rude Klinton, panto by the Finn-Brit Players, carols and sing-alongs!
The menu:
Roasted sliced turkey
Cranberry sauce
Stuffing
Brussels sprouts
Roasted potatoes
Roasted carrots, onions, turnips, and parsnips
Gravy
Baguette with butter
Traditional Christmas cake (contains alcohol)
Festive drinks (including wine)
Please mention any dietary requirements in your booking. Contact us for info.
Free for members!