Finnbrit Mahjong Club 2023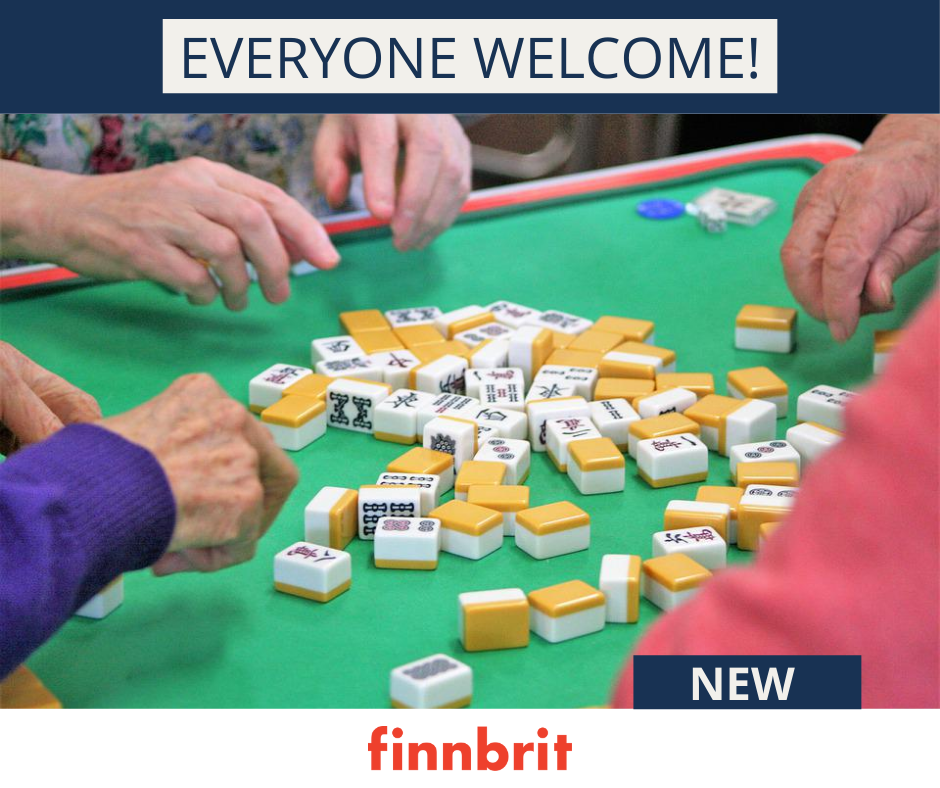 Welcome to the new Finnbrit Mahjong Club!
Meetings take place at Finnbrit on the first and third Wednesday of each month from 16.30 to 18.00.
15/2, 1/3, 15/3, 5/4, 19/4, 17/5, 6/9, 20/9, 4/10, 18/10, 1/11, and 15/11.
During the summer months of June, July and August, we may meet sporadically and in different locations. If you are interested please contact group leader Tricia for more details patriciaknudsen123@gmail.com
Mahjong is a compelling, easily learned table game for four people, played with a set of 144 pieces called 'tiles'.
The aim of the game is to collect four sets of tiles, three sets made up of three or four identical tiles, plus a pair.
It is free for members and 20€ for non-members (for the whole series).
Please contact group leader Tricia for more details patriciaknudsen123@gmail.com