Henna Tattoo Workshop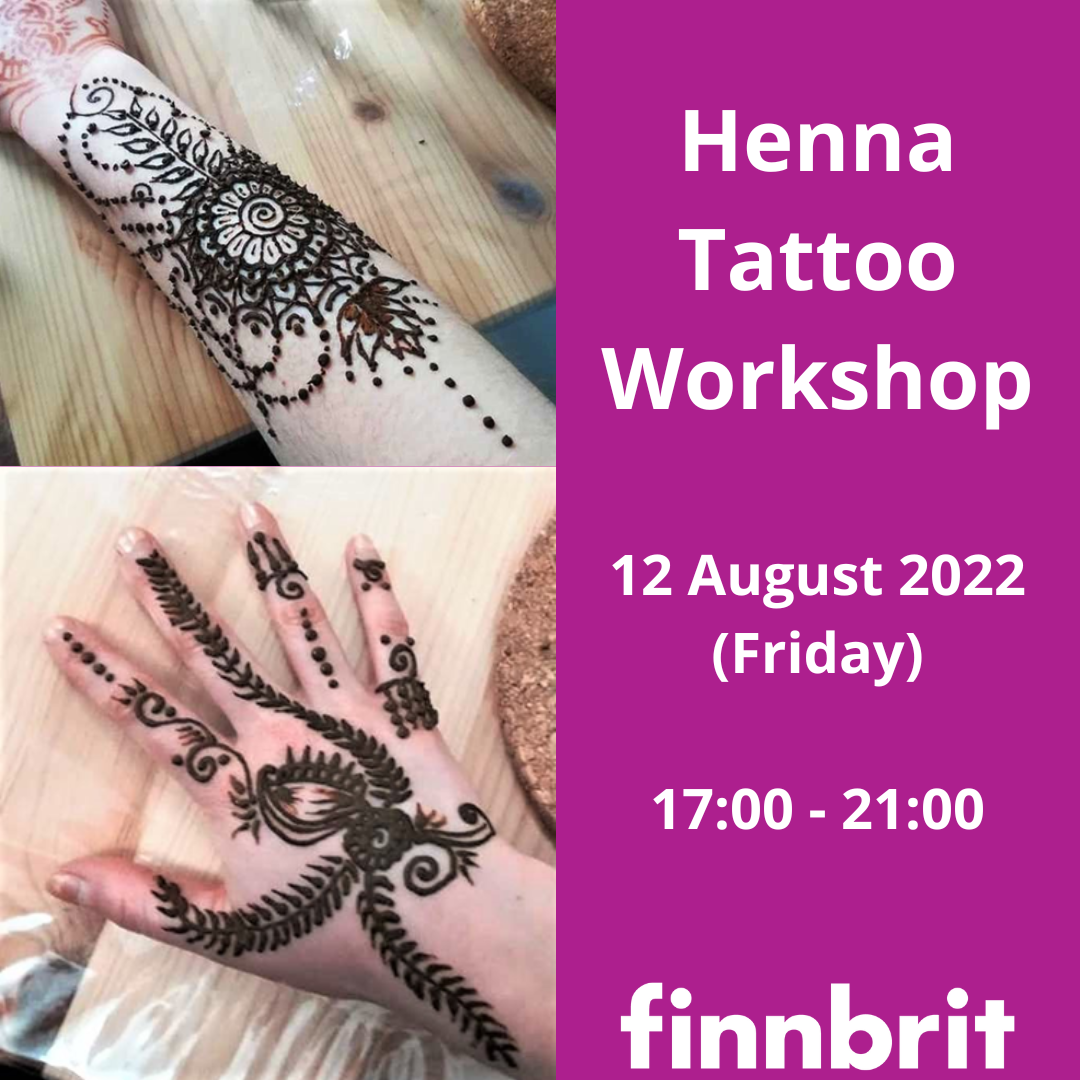 **THIS EVENT IS NOW FULLY BOOKED***
Henna is a plant with tinctorial properties, that produces a copper/brown dye when in contact with the skin or hair. In paste, it has been (and is still) used for making tattoos for celebrations and weddings in north Africa, in India and Bangladesh.
I heard of henna tattoos during a wedding in Mauritius and loved a lot the idea of those non-permanent tattoos. I started making my own ones since 2020 and would like to share all the relaxation and fun it gives.
During this workshop, you can learn to make simple or complex henna tattoos, first on paper, then on your own skin. We can inspire from North-African and Indian patterns, and also inspire from patterns from lace from Rauma. Feel free also to bring patterns you would like to draw. Free improvisation is also very welcome !
During the drying of the henna, some tea and biscuits will be served, and removal of the paste can be done during the workshop.  The tattoos will get their full color 24-48h after the workshop.
Those tattoos are not permanent and last for 7-10 days.
For who? No need for any experience in henna tattoos. All persons of all ages are welcome !
As there is eucalyptus essential oil in the henna, it might not be recommended for pregnant women.
Risks of allergies? The henna cones (Neha herbals) used have the following composition: water, henna, benzyl alcohol, propylene glycol, terpineol, polysaccharide, eucalyptus oil.
Usually they are not allergenic and shouldn't be. Nevertheless we'll proceed to a small allergy test at the start of the workshop, just to be sure.
– Emilie