Higher Intermediate English (HIE240130)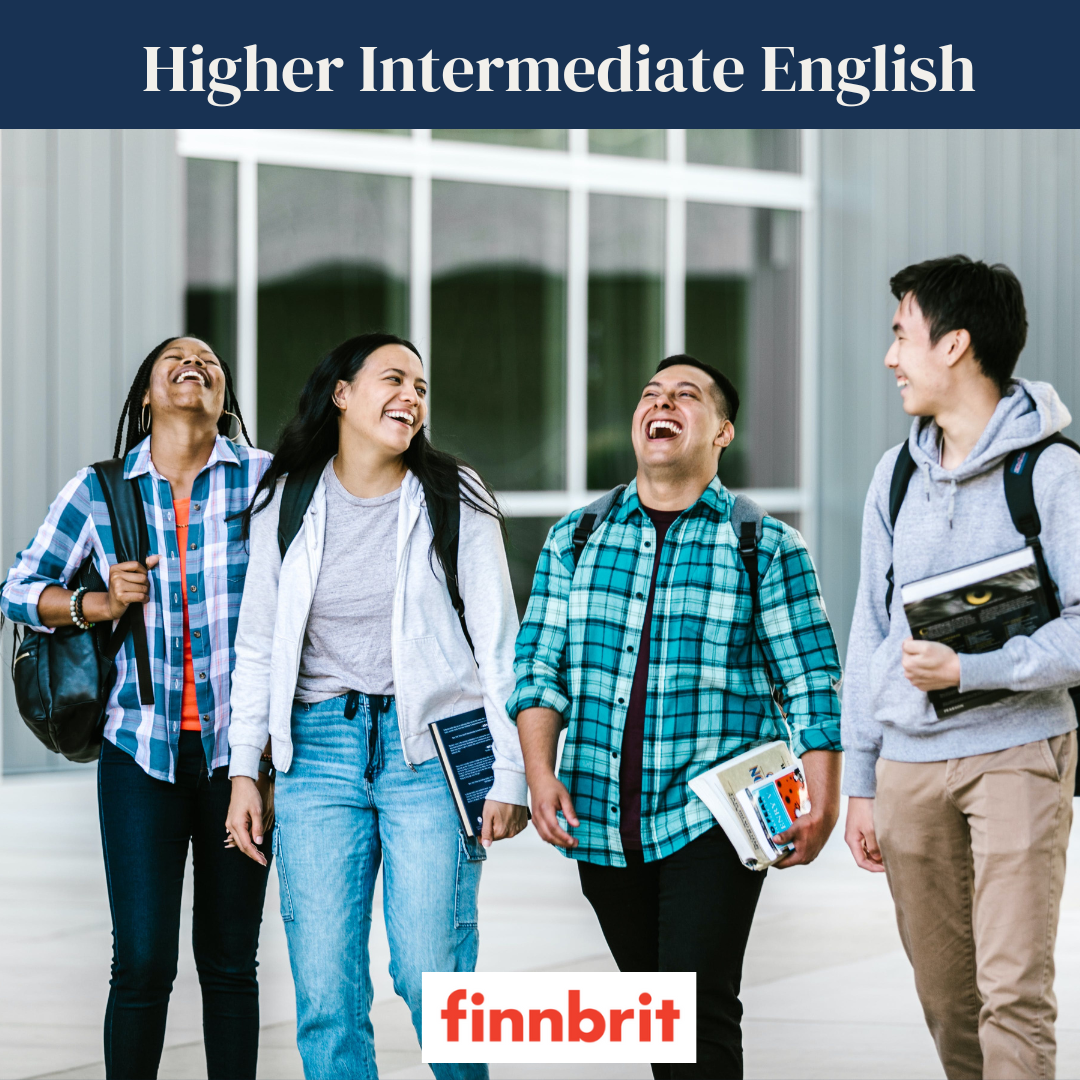 Have you studied English at school but haven't used it actively since? Has your English language competence become rusty? This higher intermediate level English course is aimed at students who have some experience and communicative ability in English and are looking for more fluent and spontaneous use.
This course will help you update your forgotten language skills and give you plenty of practice in speaking English. This course will revise and widen your vocabulary and use of grammar. You will practice using your language skills within a small group, with people at the same level of competence. Your regular practice will increase your confidence and enable you to use your English skills easily and naturally.
Move towards advanced use of English
Practise all aspects of English:

Active: Speaking, Writing
Receptive: Reading, Listening

Improve grammar, learn more complex structures, and gain flexibility with your language use
Interact with students of a similar level
Build confidence and fluency with interesting and relevant discussion topics
Discuss a wide range of up-to-date subjects broadening your vocabulary
Homework and feedback
Class in English
Native teacher
Day and time: Tuesday 18:45-20:15
Length of course: 10 weeks from 30.01.24 to 02.04.24
Course location: Finnbrit
"I really enjoyed the lessons and Blake was an amazing, wonderful, and enthusiastic teacher." Merja, Espoo.
Become a member of Finnbrit and activate your English!
Before booking this course with Finnbrit, we welcome you to join as a member. Finnbrit membership is available to all. When you become a member, you will gain access to discounts for all of our courses, as well as receiving other membership benefits such as discounts to our private lessons and social events in English. Practice makes perfect, and attending our social events is great way to develop the skills you learn in class.