Improve your Writing Skills – Write Right!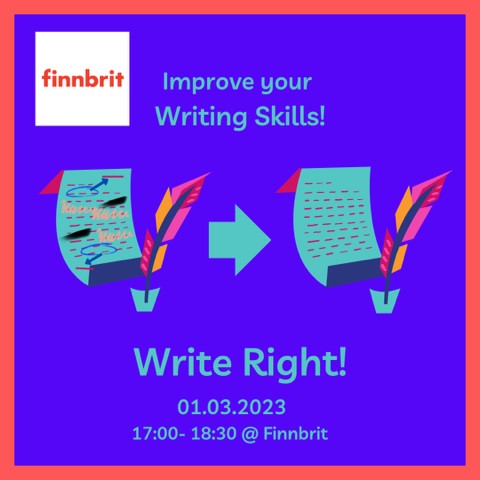 The better your English, the more options you have… and the more options you have, the more you question yourself!
Whether you're preparing for IELTS or writing for pleasure, join Sam for a writing workshop that will look at common mistakes, preferred collocations, being clear and concise, and anything else that comes up along the way.
17:00- 18:30 1 March 2023 at Finnbrit