Intermediate English (INE240130)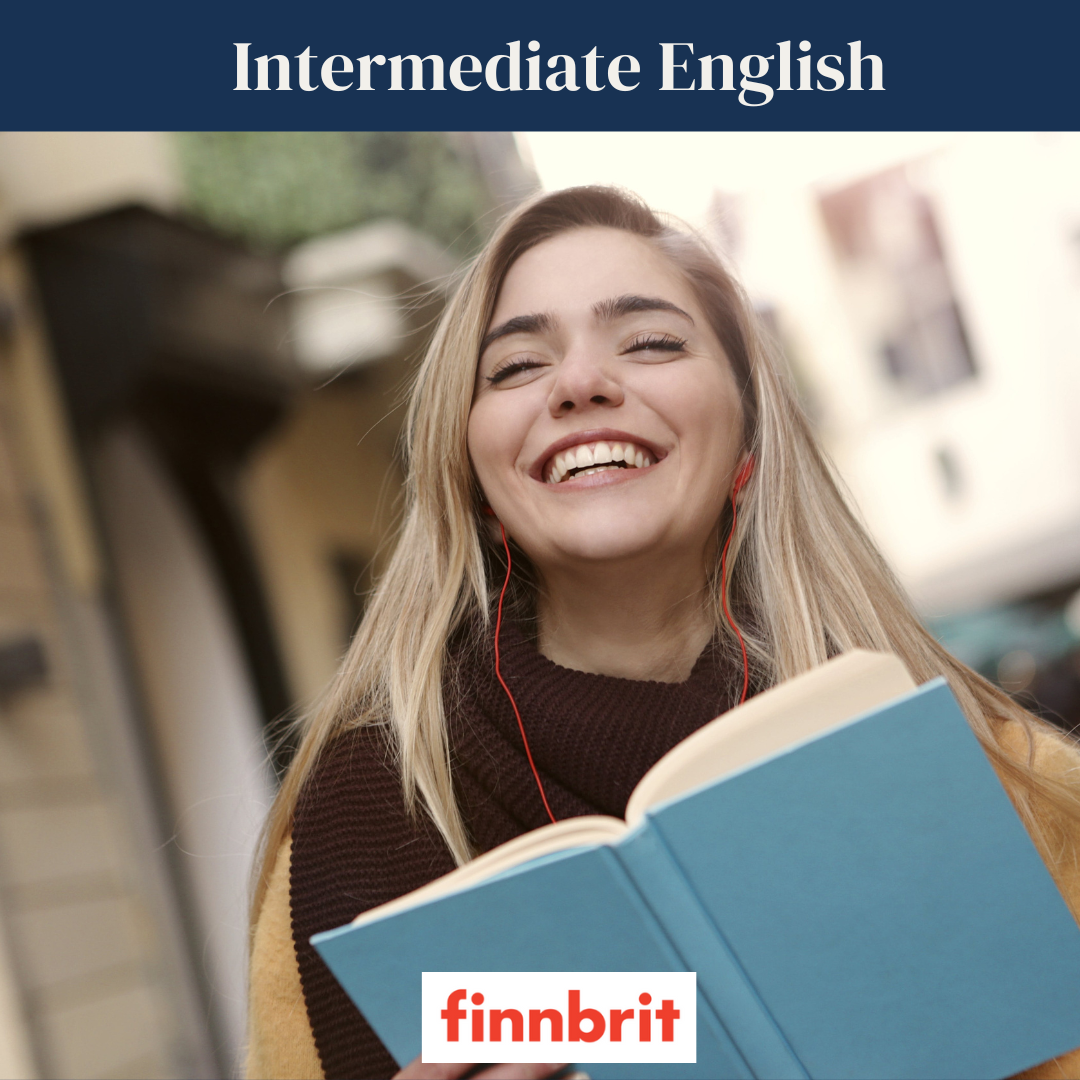 These English lessons for intermediate level students are aimed at those needing to practise their use of English actively. The lessons are conversational, so it is important to master the basics of English before attending this course. Course topics and materials are chosen based on the participants' interests to spark vivid discussions and interesting short texts.
Build upon your foundations of English with more advanced grammar and new vocabulary
Practise all aspects of English:

Active skills: Speaking, Writing
Receptive skills: Reading, Listening

Consolidate existing grammar and learn more complex structures
Develop a wider range of vocabulary
Work with others in various communicative activities
Build confidence and fluency in a small class with learners of a similar level
Homework and feedback
Classes in English
Native teacher
Day and time: Tuesday 17:00-18:30
Length of course: 10 weeks from 30.01.24 to 02.04.24
Course location: Finnbrit
Become a member of Finnbrit and activate your English!
Before booking this course with Finnbrit, we welcome you to join as a member. Finnbrit membership is available to all. When you become a member, you will gain access to discounts for all of our courses, as well as receiving other membership benefits such as discounts to our private lessons and social events in English. Practice makes perfect, and attending our social events is great way to develop the skills you learn in class.