Joyce's Finnish Voices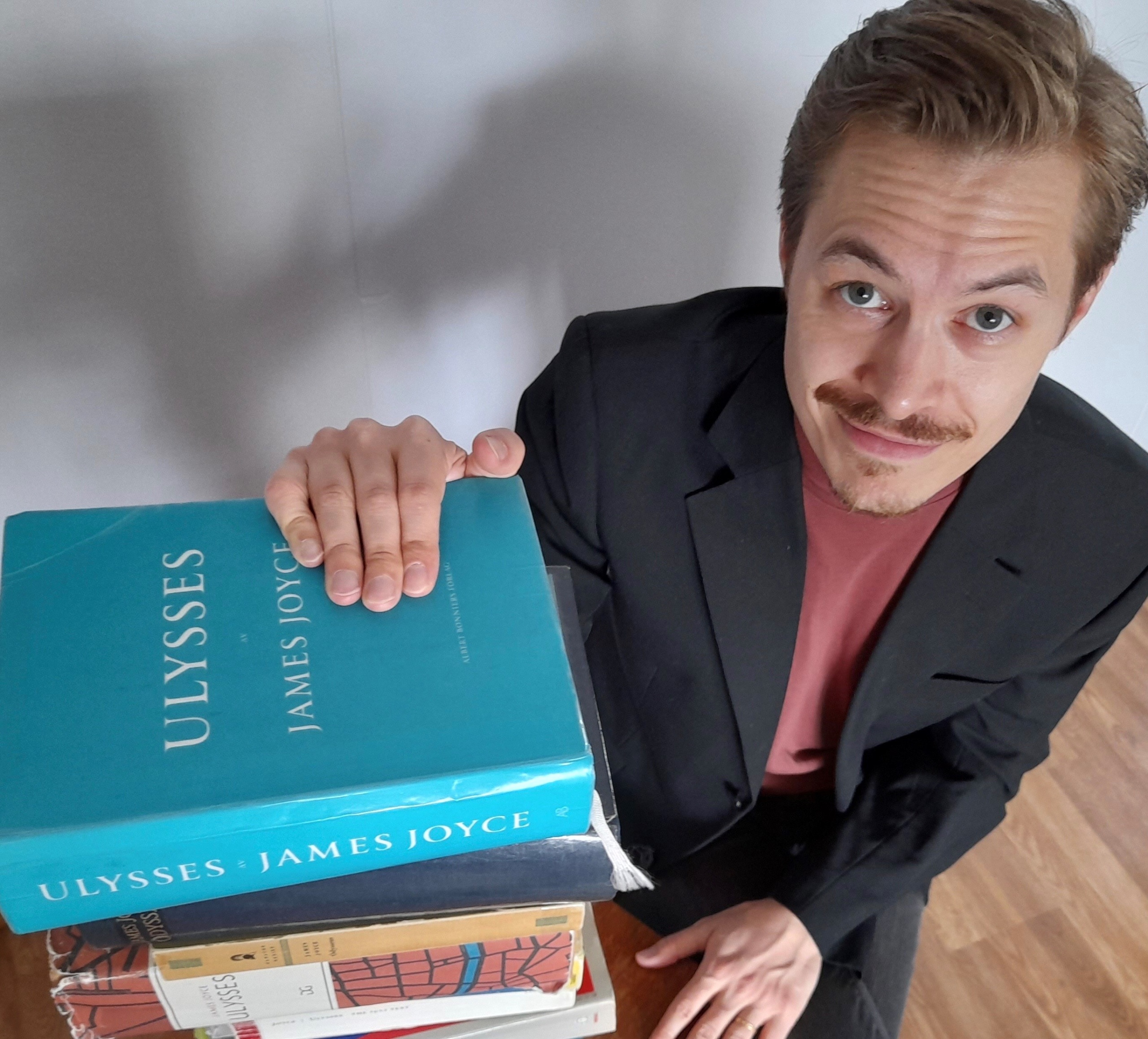 The Finnish Translations of James Joyce's Works and Their Reception in Finland
On Friday, 10 Feb 2023, at 6 pm, a presentation by University of Helsinki visiting scholar of comparative literature, Lauri A. Niskanen (PhD), on the translations and reception of James Joyce's oeuvre in Finland.
James Joyce is recognized around the world as one of the most influential modernist writers. Especially his 1922 (Shakespeare and Company) novel Ulysses is now lauded as one of the most rich and complex works of 20th century English prose, but from 1920 to 1933 its publication was prohibited in the English-speaking world, the US, UK, and the home of its author, Ireland. It is noteworthy that Ulysses could be read as translations in German (1927), French (1929), Czech (1930), and in two Japanese editions (1931, 1932) before it could legally exist in English in the US (Random House 1934) or the UK (Bodley Head 1936).
In fact, the book existed in Swedish (1946) and Finnish (1964) translations before it was allowed back to its native land of Ireland (or at least the setting of its narration) in the middle to late 1960s. Ulysses was never banned in Ireland over its "obscene" or "anti-Irish" content under the 1929 Censorship Act, but its importation was prohibited under the Customs and Excise Act. Bookshops sold it surreptitiously.
Niskanen's presentation will show how Joyce's oeuvre has been translated, received, and presented to the reading public in the Finnish literary horizon. Niskanen will go through Joyce's prose and lyrical works, and his one play, and discuss their Finnish translations, and the paratextual conversation surrounding those works and translations in Finland. Niskanen is working on a book on the subject together with Professor Emeritus H. K. Riikonen.
Niskanen's dissertation study A Hubbub of Phenomenon: The Finnish and Swedish Polyphonic Translations of James Joyce's Ulysses explored James Joyce's Ulysses and its Finnish and Swedish translations and retranslations as polyphonic intertextual processes. In his postdoctoral research project, The Multilingual Afterlife of Literary Works, the central research question is, how literary works exist in the polyphonic context in which translators re-create them for their audiences, depending on the literary horizon and the ongoing cultural conversation in that context. In the postdoctoral project, which begins in the fall of 2023 in Trinity College Dublin and University of Turku, he will adapt his digital hypertext method to the needs of translation studies, creative text translation, and working translators in the project "Narrative Text, Translator and Machine".