Nursery Rhyme Time Club (NRT)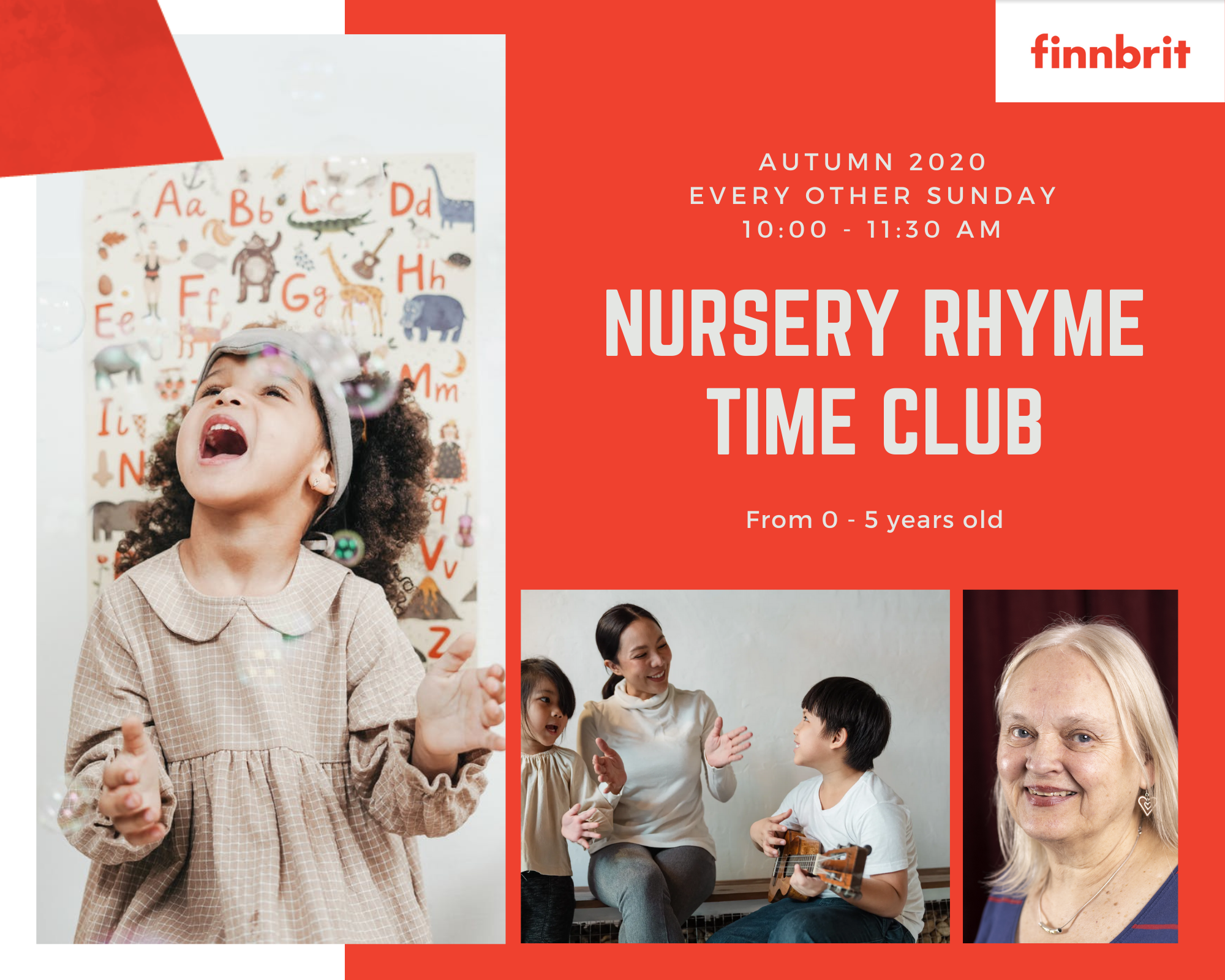 The group meets every other week, on even number weeks, starting in autumn 2020.
A great little group for parents and toddlers ages 0–5. We sing new songs and old favourites, dance ring dances and have some free playtime with coffee or tea for the parents, twice a month on Sundays from 10:00–11:30.
This is a weekend playgroup aimed at families that are either fully English speaking or have at least one native English-speaking parent. Nursery Rhyme Time is a place where kids can sing nursery rhymes and play, and adults can have a coffee and a chat. Come along and join in the fun!
Dates:
18 October
1 November
15 November
29 November
13 December
Fee: Free for Finnbrit members & 50€ for non-members.