Official IELTS Practice Materials 2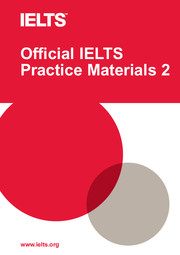 The Official IELTS Practice Materials 2 book is intended to give you an idea what the test is like, and to allow you to test yourself to see whether your English is at the level required to take IELTS. It includes a full practice test, the answer key, and a DVD.
The cost of 25€ includes postage (regular Posti) within Finland.
If you prefer, you can collect the book from out office. Simply write "Collect" in the message box and then come to visit our office on Fredrikinkatu, Mon-Fri, 09:00-15:00.