Running in the family – by The Finn-Brit Players
This spring and summer, the FBP is joining forces with some other English-language theatre companies in Helsinki to stream a series of plays in aid of the Save the NoName Theatre! campaign.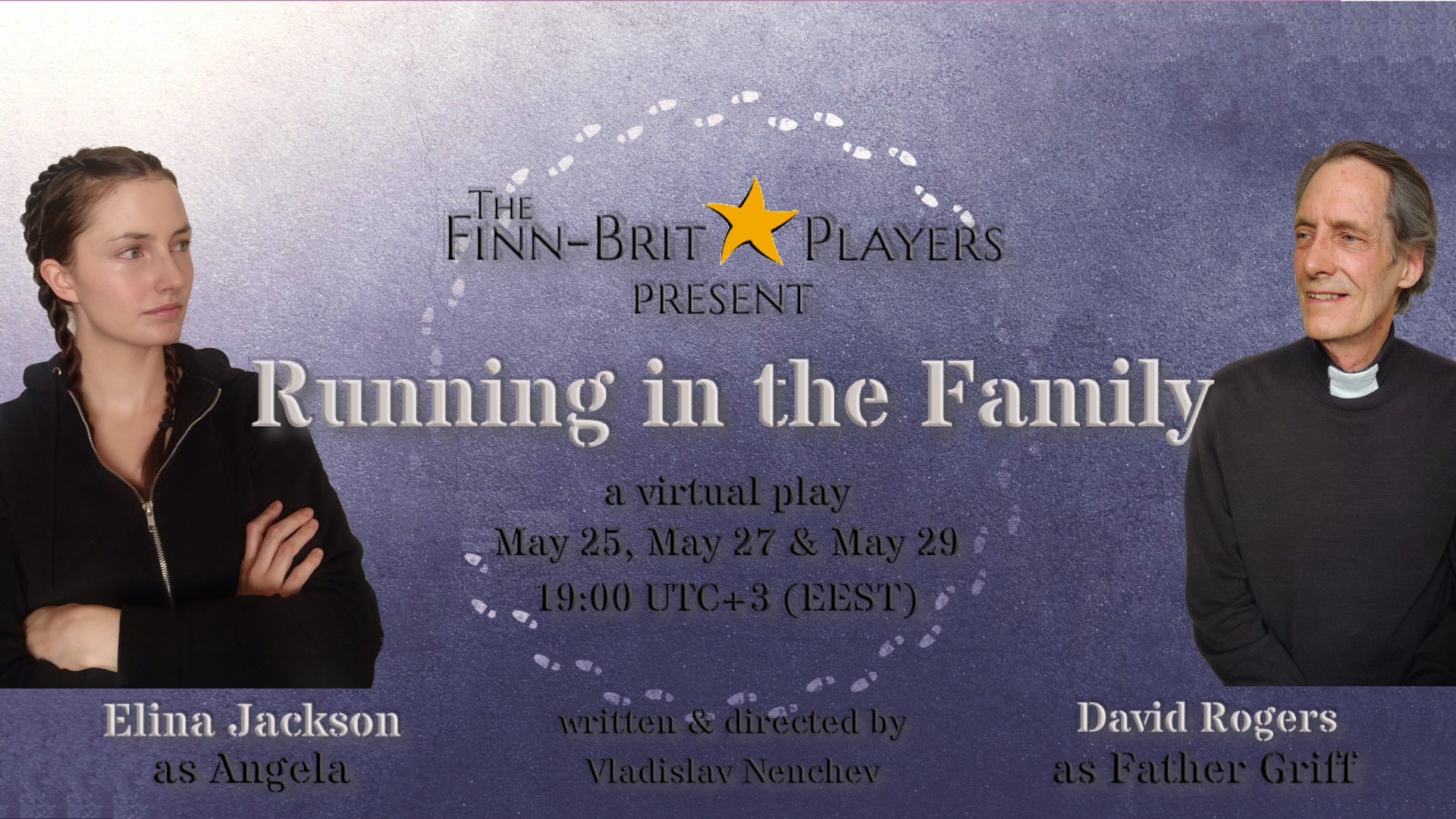 It is late May in 2020, week 8 of the COVID lockdown in England. Social catatonia stifles the countryside. People isolate at home, pushing their limits to invent all kinds of distraction. Online industries prosper.
Angela sits uneasy on her couch and calls the newly instituted Confessional Zoom-room to the Catholic Church of Our Lady of Dover. She's looking for Father Griff. She is looking for advice.
During this unorthodox confession, she will come to reflect on her profession and her life more than she bargained for. Surprises will intrude on Father Griff too, each of them more unsettling than the previous.
NB This event will not be a reading, but a rather a fully staged, live Zoom performance of a 40-minute one-act play.
CAST
Angela – Elina Jackson
Father Griff – David Rogers
Directed by Vladislav Nenchev
LIVE PERFORMANCES ON ZOOM
25, 27 and 29 May 2021 at 19:00 EET
TICKETS
To receive the Zoom link, please register using this form: https://forms.gle/MToiv88LktxV45VL9
This event is part of the Save the NoName Theatre! campaign and we hope that you will support us by buying a ticket for the show in our Holvi store: https://holvi.com/shop/fbplayers/section/running-in-the-family
You can also make general donations at any time (collection no. RA/2021/318).