The Life and Work of Anders Lizelius – A Pioneer of the Finnish Language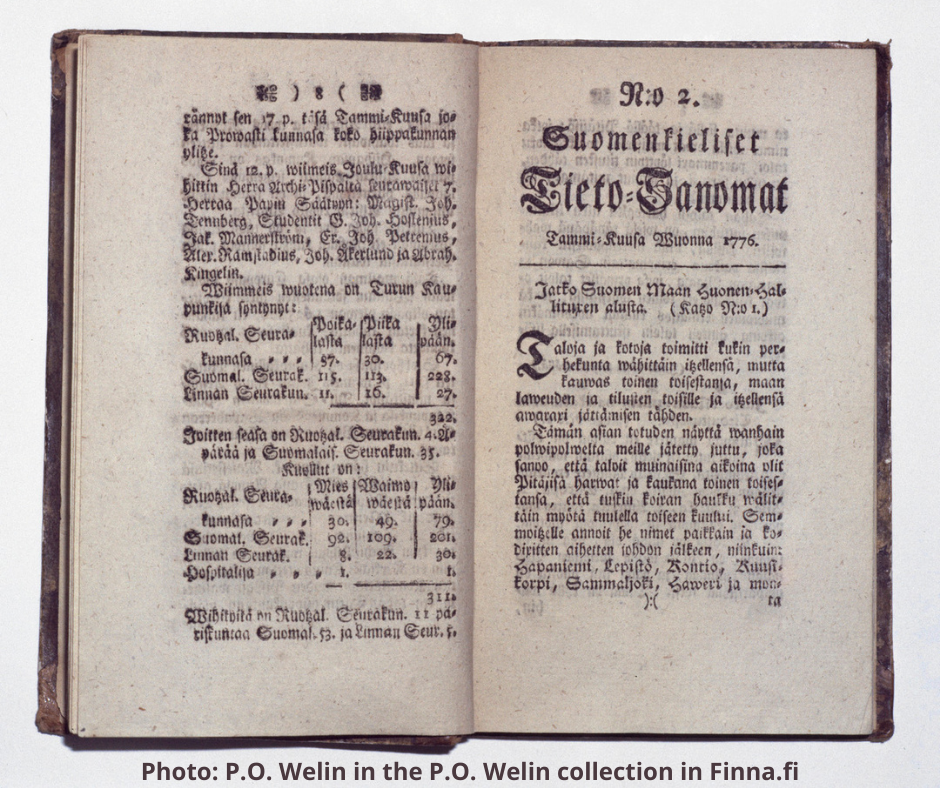 Join us for an introduction to the life and work of Anders Lizelius, a Finnish pastor during the enlightenment era in the 18th century, and a true Fennophile (friend of the Finnish language). He translated the Bible, he was the first person to use Finnish in official meeting minutes, and he was the first to publish a newspaper in Finnish. We owe it to him that the letter "k" is used in Finnish instead of "c", that the news of the United States independence struggle was published in Finnish, and that caring for the poor began to develop from humiliating beggary towards tax-funded social care. Spend an evening in the company of a man who was the epitome of the enlightenment era, and was one of those rare people who first think of something unheard of that later becomes a self-evident household word.
Presenter: Laura Karppinen
Laura wrote her Church History Master's Thesis on Lizelius, and since she had a minor in Finnish she was happy she could join the two fields of study.  Laura has always found it fascinating how much devotion and hard work it took for us to be able to have a "civilized" language, usable for all and any for purpose.
This is a free online event. Please register to receive the Zoom link via email before the event.