Tony's Shepherd's Pie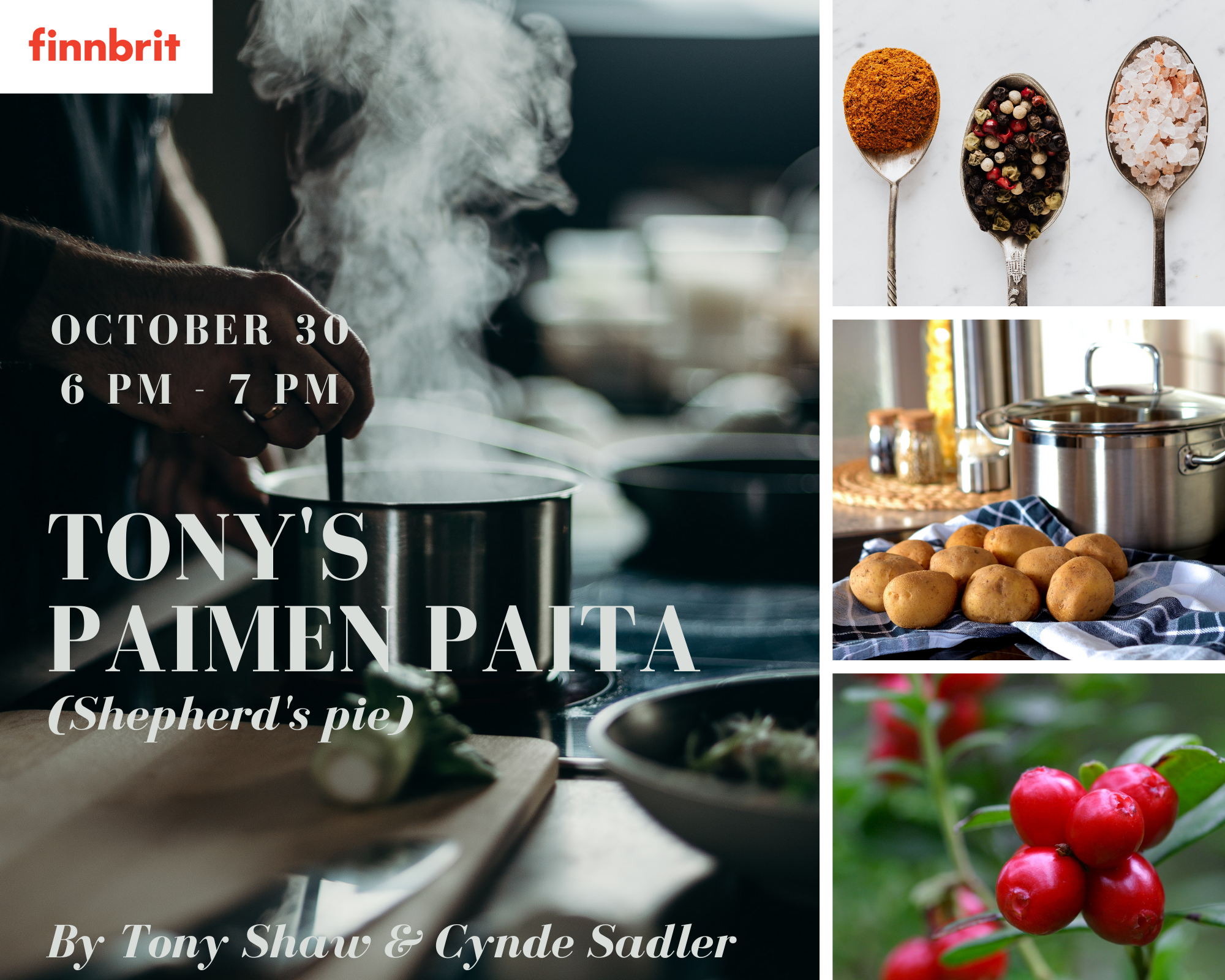 Have you ever wondered whether the British National Cookery Book is really so thin? Obviously there isn't the cultural recognition granted to some European neighbours, but of course there are many hidden recipes crying out for international appreciation.
However this evening's hand to mouth menu is sticking to simple principles: nothing too spices, nothing too soggy, and everything washed down with a good glass of something! It's being run by a Morris dancer, so don't expect sophistication just quality.
Vegetarian and vegan alternatives will be included.
Check our first LIVE streaming event in its entirety on Finnbrit's new YouTube channel!