Vappu Morris Dancing Day Out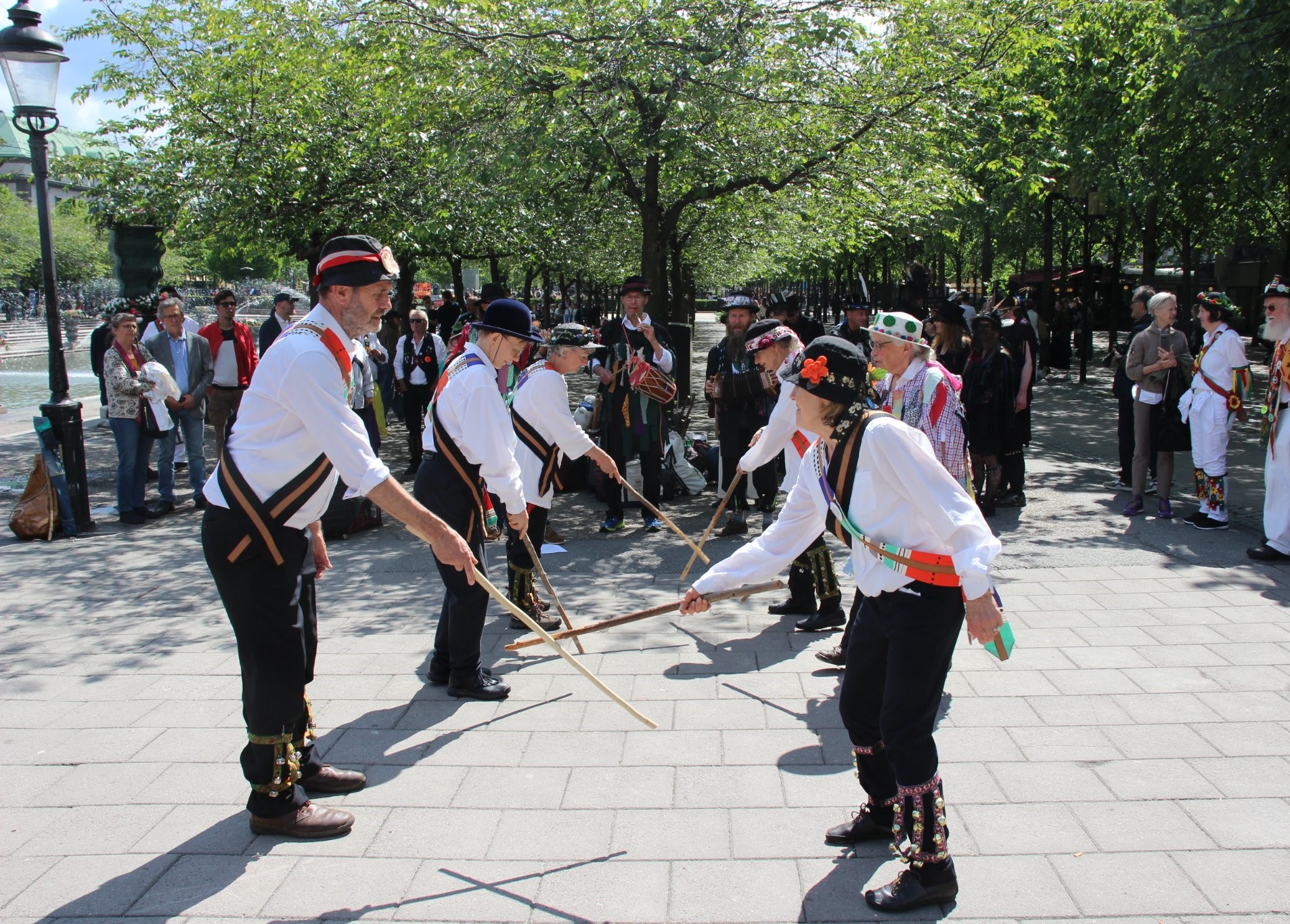 The Helsinki Morrisers are a thoroughly mixed(up) Morris Dance side started around 1993 in downtown Annankatu. The first performance took place on a sunny summer evening at the British Embassy. The costume has changed considerably since them, and reflecting the membership now includes some Marimekko design.
Since 1996, they have been active members of the Arctic Morris Association along with Eken Morris from Stockholm. Ales (not beers but an ancient word for a gathering of Morris dancers!!) have been held almost every year since then in either Helsinki or Stockholm.
Practices are held at Finnbrit every first Friday of the month at 6 pm and and every third Sunday at noon. Just come along and meet us if you fancy a go!
It's nearly May Day, May 1st or Vappu as we call it in Finland. The Morrisers will start the day's Dance Out at 11.00 outside Café Ursula, by the sea at the south end of Kaivopuisto (where all the picnics should be happening!).
Current styles of dancing include a mix of Border (Shropshire Bedlams), Molly (Ousewash and Gog Magog), Cotswold (via Eken Morris) and Helsinki traditions.
No registration needed. Show up and enjoy the performance!