We Wish You a Merry Xmas!
A Finnbrit's short-story contest: happy stories to warm our hearts this Christmas!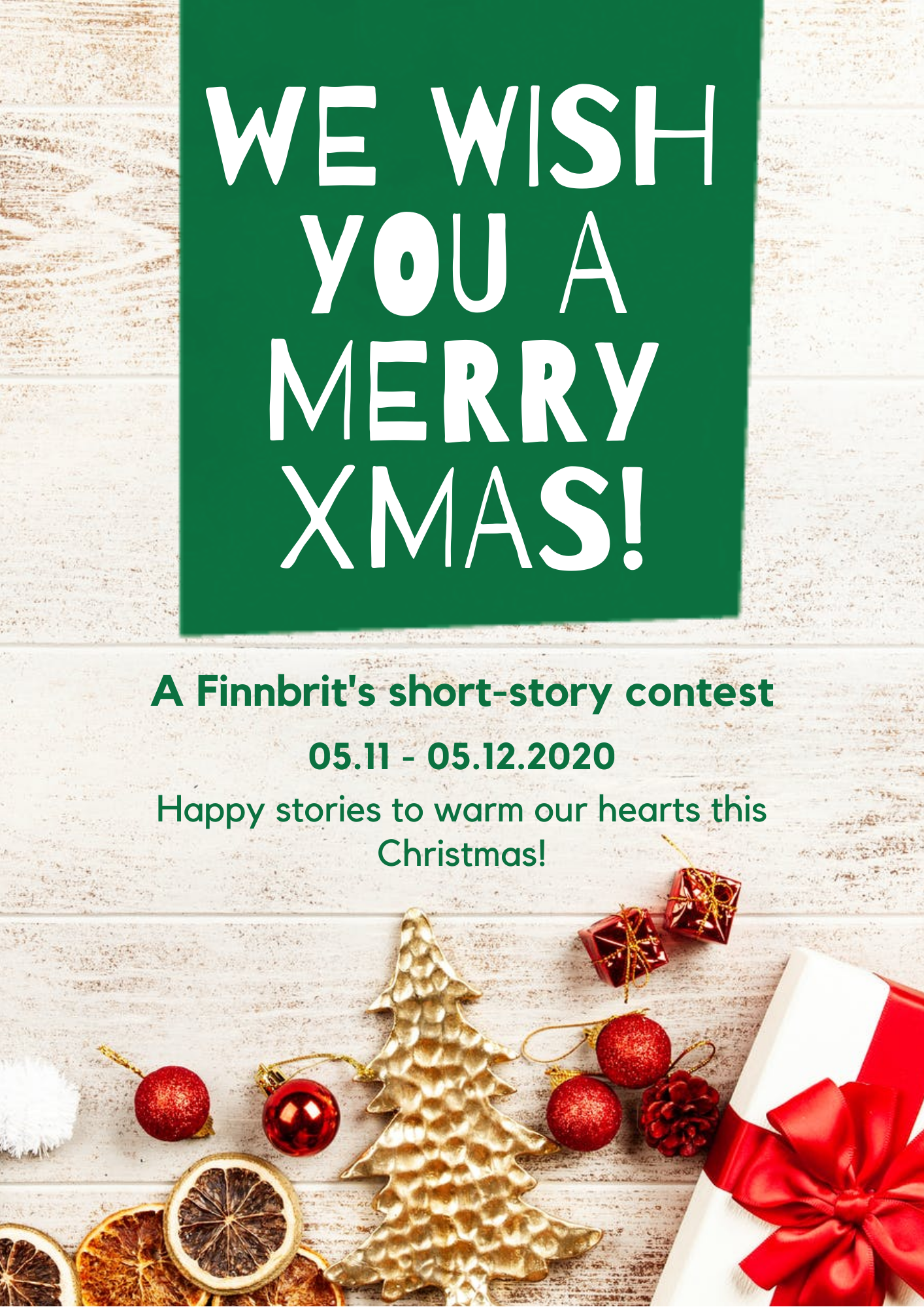 Finnbrit wishes you and all your beloved ones a Merry Christmas with plenty of nice feelings!
And one great way to promote nice feelings is through happy stories. Finnbrit is promoting a short-story contest where participants are sending happy Christmas stories.
The best three stories, according to Finnbrit's judge panel criteria, will be revised by language experts, recorded by a native speaker and posted on Finnbrit's website.
Terms and Conditions
The story must be about Christmas. It can be in the form of a more traditional short story, poem or lyrics (max. 2 000 words). It must have a title and be written in English

The author takes full responsibility for the content of the text and assures that it is their own work

Finnbrit reserves all rights to use the stories in its marketing

The stories must be received by e-mail (finnbrit@finnbrit.fi) by midnight on December 5, 2020

The results will be published on www.finnbrit.fi on December 10, 2020
Participation is free.