[Updated on the 3rd December, 2021]
Your safety is very important to us. We are doing everything we can to make sure that events at Finnbrit are organized safely. Please see below actions we are taking and that we kindly ask you to take. Together we can ensure safety at Finnbrit!
PLEASE CANCEL YOUR ATTENDANCE WHEN YOU ARE ILL
+
–
Please stay at home and do not come to Finnbrit if you are ill
Should you need to cancel your booking, please see our Terms & Conditions document
PLEASE OBSERVE GOOD HYGIENE PRACTICES
+
–
Please wash your hands thoroughly when you arrive at Finnbrit
Please use hand sanitizer frequently. It is available in every room
Please cough and sneeze into a disposable tissue or your arm
We recommend using a face mask at our premises
Finnbrit pays special attention to cleaning in both normal and exceptional circumstances
Particular daily and event-specific attention in cleaning is paid to surfaces and items that are touched frequently
In addition to regular cleaning, every employee at Finnbrit does their part with regard to cleanliness, and reports if any area requires further attention. We encourage our members, test-takers, students and guests to do the same
CANCELLATIONS OR TRANSFERS
+
–
We update the information on our website regularly per event. Information on cancellation and transfer policies can be found on our website, Terms & Conditions.
PLEASE FOLLOW INSTRUCTIONS TO ENSURE THAT EVERYONE CAN ENJOY THE EVENT. WELCOME TO FINNBRIT!
Other sources of information
+
–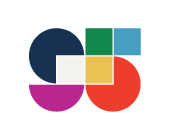 Finnbrit is an independent non-profit organization, with a heritage of almost 100 years! We aim for an inclusive and diverse society and to create opportunities for lifelong learning. Thank you for being a part of our journey and supporting our mission!