IELTS, International English Language Testing System, opens doors to opportunities worldwide, for example, for students to start studying in foreign universities and for professionals to seek work around the world. IELTS has an excellent international reputation and is the most widely accepted English language test.
Regardless of whether you choose the paper-based or computer-delivered IELTS,all aspects of the test are tightly monitored thereby ensuring the integrity of your results.

IELTS test payment
After you have registered for the IELTS exam, the British Council will send you an email confirming the first step of the registration. It will include a link to the payment webpage. When you receive the email, please click the link and make the payment. Once the payment is received and processed, the registration will be confirmed by an email sent by Finnbrit.
Click here to see how to interpret your test results.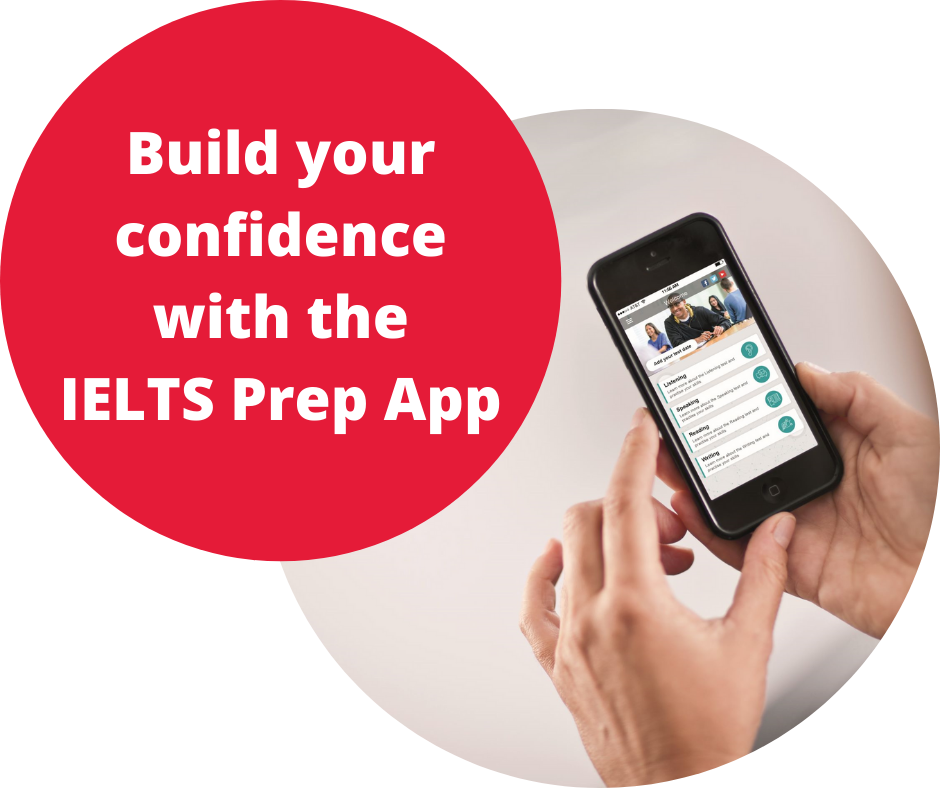 The International English Language Testing System (IELTS) is the world's most popular English language proficiency test for higher education and global migration. It tests your language ability on the following elements:
Listening

Reading

Writing

Speaking
You can familiarise yourself with the IELTS test formats here.
IELTS opens a door of opportunities. More than 10,000 organisations globally trust IELTS, so when you take the test you can be confident that it is recognised by educational institutions, employers, governments and professional bodies around the world.
IELTS caters for English language variations across the globe. Each question combination in every release of the test is thoroughly researched and tested. IELTS continues to set the standard for English language testing today, after having been first developed 30 years ago, in 1990.
IELTS gives you the opportunity to have an individual face-to-face conversation with an examiner and get assessed based on your true language skills.
IELTS provides a trustworthy, globally standardized, easily interpreted view on your English language competence. Governments in Australia, Canada, New Zealand and the United Kingdom use IELTS to process immigration applications.
Choose paper-based or computer-delivered IELTS
+
–
Test takers can choose if they wish to take IELTS as a paper-based or computer-delivered format. You can see the available test dates in the British Council pages. Typically, the paper-based tests are run three times a month on Saturdays and the computer-delivered tests weekly. You can choose a date that best fits your schedule.
The tests are the same, both tests include the reading, writing, listening and speaking tests. In the paper-based test, test takers enter their answers on paper in a classroom setting of c. 20 people. In the computer-delivered test, test takers get test instructions and type their answers on a computer in a language studio setting with 12 or fewer candidates. The speaking test is the same in both test formats: an individual face-to-face dialogue with an examiner.
The results of the paper-based tests are available 13 calendar days after the test and 2-5 working days after the computer-delivered test.
The recent addition of the computer-delivered IELTS service provides you with more available seats and opportunities to take the test, a smaller test group, and more choice in available test times and dates. For more information, please click here. 
Choose the right IELTS test: General Training or Academic
+
–
There are two IELTS tests available – IELTS Academic and IELTS General Training.
IELTS Academic – measures whether your level of English language proficiency is suitable for an academic environment. It reflects aspects of academic language and evaluates whether you're ready to begin training or studying.
IELTS General Training – measures English language proficiency in a practical, everyday context. The tasks and tests reflect both workplace and social situations.
What are IELTS for UKVI or IELTS Life Skills tests?
+
–
If you are taking the IELTS test to support a UK visa application to work, live or study in the UK, you may need to take the IELTS for UK Visas and Immigration (UKVI) Academic or General Training or the IELTS for Life Skills test.
IELTS for UKVI is a UK government-approved Secure English Language Test (SELT), as is IELTS Life Skills.
An IELTS for UKVI score can be used to prove your English language abilities in support of a UK Visas and Immigration (UKVI) application.
An IELTS Life Skills score can be used to prove your English Listening and Speaking abilities in support of an application for a UK family visa or settlement.
If you are not making a direct application for a UK visa, you do not need to take IELTS for UKVI. 
For more information, please click here. In case you have any IELTS UKVI & Life Skills enquiries, please contact IELTSUKVIFinland.
When to choose IELTS for UKVI
+
–
All international students require a visa from the UK Home Office to study in the UK from the academic year 2021-2022 onwards
The UK requires a proof of a UK Home Office approved SELT (Secure English Language Test) result as part of every student visa, with only one exception:
some higher education learning providers with a track record of compliance, also called "accredited providers" are allowed to self-assess their degree-level applicants' language ability
these providers will continue to use different methods and tests for this. The methods include Cambridge English exams, "regular" IELTS, International Baccalaureate and many others
the providers will include the approval of this pre-assessment in the unconditional offer to the student. In this case, the student/visa applicant does not need to take a SELT test.
Always ask the university you are applying to which tests are accepted as part of the application process. This information cannot be provided by your IELTS test centre.
For more information, please see here
Terms and Conditions (T&Cs) – IELTS test
+
–
Please read through the Finnbrit terms and conditions document carefully here prior to purchasing the IELTS test. It includes important information about cancellations, transfers, absences, refunds, complaints and how to request remarking of your test.
British Council information security and privacy policy documents, and global IELTS terms and conditions. When you register for the IELTS test, you are directed to the British Council website. This is different from the Finnbrit website. At registration and booking, you agree to comply with these. If you wish to remind yourself of the British Council information security and privacy policies, please click here. To read the global IELTS terms and conditions, please see here.
Click here and watch the videos introducing the computer-delivered IELTS format in more details.