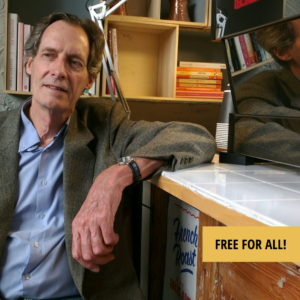 Free for members!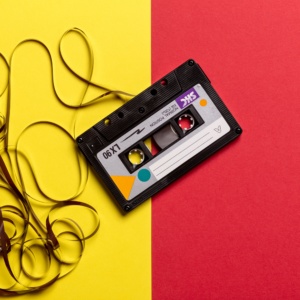 Free for members!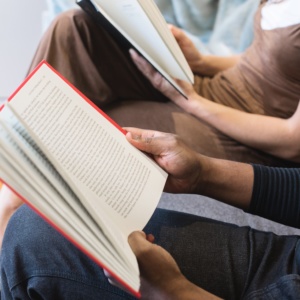 Studying in the UK – discussion
+
–
Been there, done it. From applications to degrees from top universities. Our panelists come from different walks of life studying different topic areas in different universities, at different levels. At the panel, they are talking about their unique experiences. A representative from the Finnish-British Embassy will also give their view on the latest developments. And you get a chance to ask about things that are on top of your mind!
Register for the event and join us online! 
Pop Music Lyrics – a discussion
+
–
What are we listening to when we listen to music lyrics?
We are surrounded by music, it can be said to form the soundtrack to our lives. In the car or shopping centre, in films and TV, music is constantly present even if we are not actively listening to it. And people are actively listening to music – often in new ways.
The most streamed song on Spotify has over two billion streams. While on YouTube, the most watched music video 'Despacito' by Luis Fonsi has over 6.5 billion views – think about that!
It can be seen then that the words of those songs – the lyrics – are probably words that reach more people globally than any other form of spoken or written text. What are these lyrics saying though? Are music lyrics harmless or do they contain ideas about issues such as politics, gender, race or society that we should be aware of?
Come and join us and learn more about what is really being said in popular music. We will look at research into song lyrics and music video images and discuss how we as parents, teachers and music listeners can critically evaluate and understand what messages are in the music we listen to.
Discussion is facilitated by Rebecca von Bonsdorff who has studied how male and female artists portray themselves in pop music song lyrics.
Autumn 2020 – meeting dates and books to read and discuss:
19.8. North and South by Elizabeth Gaskell
16.9. The Awakening by Kate Chopin
21.10. The Voyage Out by Virginia Woolf
18.11. A Passage to India by E. M. Forster
16.12. Things Fall Apart by Chinua Achebe
This semester, The English Book Club mainly focuses on classics available in the public domain. We begin with Elizabeth Gaskell's industrialized England in North and South (1855), and continue to the American South with Kate Chopin's emancipatory The Awakening (1899). Then, Virginia Woolf embarks us from London to a ship sailing to South America in The Voyage Out (1915), while E. M. Forster brings us near to the end of British rule in India in A Passage to India (1924). Finally, we visit pre-colonial Nigeria in Chinua Achebe's modern classic Things Fall Apart (1958). To some extent, these novels are characterized by travel, perhaps a topical theme in our paralyzed world. 
The English Book Club meets monthly on Wednesday evenings. This autumn we are starting the club's fifth year of enjoying and discussing books! There are club members who joined at the very beginning but also new friends of the English literature! Whether you're new or old to the book club, don't hesitate to join us for some great reading and discussions!
Participation is free for Finnbrit members and 25 euros a season for non-members. Welcome.
Nursery Rhyme Time Club (NRT)
+
–
The group meets every other week, on even number weeks, starting week x in autumn 2020 – when, ask Cynde.
A great little group for parents and toddlers ages 0–5. We sing new songs and old favourites, dance ring dances and have some free playtime with coffee or tea for the parents, twice a month on Sundays from 10:00–11:30.
This is a weekend playgroup aimed at families that are either fully English speaking or have at least one native English-speaking parent. Nursery Rhyme Time is a place where kids can sing nursery rhymes and play, and adults can have a coffee and a chat. Come along and join in the fun!
Helsinki International Folk Club
+
–
This is a club for anyone who is interested in playing, singing or just plain listening to music. We meet almost every month on the first Friday from September to May, from about 8 pm to about 10 pm.
All types of music, all types of instruments, all nationalities. Rock, classical, loopers, blues, country –  sometimes solo, sometimes we jam… of course we sometimes have pure folk. From beginners to semi-pro (no need to perform).  Many just come along to listen, have a beer and a chat (mostly in English,.. myös suomeksi eller på svenska)!
Drop in and have a peek — no pressure or requirements, stay for 10 minutes or all evening. Ring the buzzer for Finnbrit. Ring several times if no one responds (we might be playing music!). If it's your first time, check the Facebook group page and maybe ask for a phone number, so we can look for you. Come join us! 
Free of charge.
Knitting Club with IESAF
+
–
A social handicraft group gathering together (almost) every Thursday evening from 7 pm to 9 pm at Finnbrit Language Centre to do ANY kind of handicraft like crocheting, quilting, cross stitching and knitting – or fixing your iPad!
Or if you just want a social evening chatting and a cuppa, you are most welcome. We welcome ALL abilities, seasoned crafters or beginners who want to learn new skills. Men are always welcome too!
Not appropriate for small children as there are teachers and students at work at the same time. 
Any questions, please contact cyndance@gmail.com, or look us up on facebook!
Or register now! It's free of charge.
Morris dancing, one of those ancient traditions that seem to be cherished and derided in equal measure, apparently on the verge of extinction can be found at Finnbrits! It's probably fair to say that morris dancing has something of an image problem, frequently mocked but yet, here we are in foreign lands loyally keeping up the ancient English tradition. If nothing else, we always have a good time and a bit of exercise. All are welcome to give it a go. Twice a month; check Helsinki Morrisers – the group on Facebook or contact Bridget Emery.
Register now! It's free of charge.
Naked Ladies' Clothes Swapping Party
+
–
Clothing swap for women only (so far). Three to four times a year, we bring unwanted clothing, accessories and even small kitchen items and 'shop' for new outfits. A local charity picks up the leftovers. Children's clothing and sports equipment are also welcome, sometimes even a bite and a cuppa… 
Free of charge
The Finnbrit Sports Club continues to organise fun events. There are both active events where we participate in the sporting activity, and "easy" events where typically we attend live sporting events. The events planned for the autumn 2020 include frisbee golf (a), ice skating (a), ice hockey (p), football (p) and floorball (p) – ask Dharminder.
The club posts events on the Finnbrit website as they are planned. So do look out and join in the fun!
Prices vary, depending on the event / location entry tickets etc.
Pop-up events
As a member, you can set up your own event!

If you are interested in Cine-Live, Mamu Standup (yes, that is what they call themselves!), Science Corner or Theatre or… anything interesting in English – do invite Finnbrit friends to come along! This gives everyone an opportunity to experience something one might not otherwise do in a great Finnbrit company, and you get a Finnbrit subsidised ticket to the event!
How doe it work?
… to us at finnbrit@finnbrit.fi with a place, time and date minimum of 3 weeks ahead of the date, along with a link to the event. In addition, we would need your name and contact details.
We will then post / advertise event…
+
–
… all this info on our website and/or our social media, and provide you with the list of names prior to the event. In addition to yourself, there must be a minimum of 4 people who have signed up for the event.
To make it simple, each person will buy their own tickets (if applicable) and you, as the Leader of the Event, should wait for everyone at the ticket booth. After having met everyone, all of you can go to the Event as a group, and agree where to meet during the interval / break for a chat, and if you would like, meet also after the event. 
Do save your receipt for your ticket to the event, bring it to the office, and we will reimburse you up to EUR 30. 
As the events will be posted on the Finnbrit website just before the events take place, do keep a look and join in the fun!
Click here to view past events