Private Lesson – 45mins
A 45-minute private lesson, held face-to-face or online, at a time that suits you.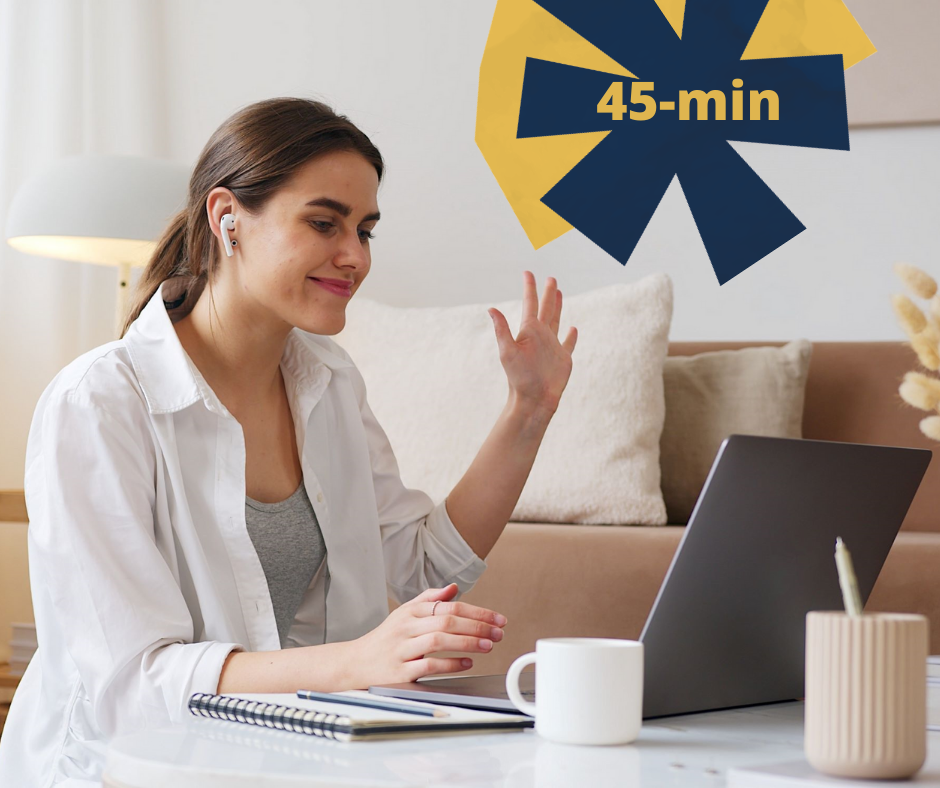 Our private lessons are specially designed to meet your needs!
Whether you are preparing for a job interview, making an important speech, or getting ready for an important exam, our private lessons can help you to make quick progress and get the results you need.
You will receive personalised lesson content and guidance on how you can develop your skills.
We will contact you within two working days of booking to understand your needs and preferences for topics and timing.
If a company will pay for lessons on your behalf, please see our Business English Lessons.