Finnbrit is an independent non-profit organisation, with a heritage of almost 100 years. We are true professionals in teaching and assessing English.
Study English on our evening courses, with our private lessons, or with our language training for companies. Prove your English skills by taking a test that opens doors in Finland and abroad. Join our clubs and cultural events and meet new people in our friendly community.
We offer many opportunities for you to practise your English at our events and in a variety of culture- and language-focused clubs. Our aim is for you to enjoy your learning, gain from advice and feedback and be able to apply what you have learnt to real-life situations.
At Finnbrit, you can choose whether to progress from your current competency level to a higher level, attend ready-made courses or tailored lessons, or focus on improving specific skills such as negotiation skills or powerful storytelling.
You choose how you learn
+
–
You have the opportunity to choose the way in which you wish to be taught: time, pace, place, format, teacher…
What about going online for an inspiring discussion in English on a chosen topic and vocabulary area, say a 30-minute session every other day, dialogue facilitated by a true professional? In this way, you can fit "micro-learning" sessions into your day and utilize the power of practice for your benefit!
You can prove your language skills with prestigious global tests
+
–
We focus on helping students progress on their learning path. Students can prove their language skills with recognized competency assessments: IELTS and Cambridge Assessments. We are the English language testing centre in Finland.
You can trust our teachers' experience-led expertise
+
–
Our teachers are experts in the area they are teaching and feel passionate about it. Our teachers understand and have experience in several activities such as sales, negotiations, contracting, financials, HR, legal matters, making speeches, storytelling, and giving and receiving feedback. Your teacher will share their knowledge and expertise with you in a way that makes you truly experience the English language in a contextually and culturally appropriate manner.
You are guided with pedagogically sound methods
+
–
Our highly-qualified and experienced teachers all have a strong teaching background: university degrees in education and special qualifications in teaching English to non-native speakers. They all have more than 10 years experience in teaching using innovative and engaging learning methods. Our teachers will help you build confidence and improve your language skills through supportive, pedagogically sound methods.
Power of practice and small groups
+
–
You can complement the lessons with self-study exercises the teacher recommends, such as microlearning using word apps or listening to interesting podcasts. The small groups and opportunities for private lessons at Finnbrit ensure that every learner has a chance to practice their skills and receive formative feedback. We recommend you focus on learning English regularly, and schedule 1-2 lessons per week. We also recommend that you join our social events and enjoy immersing yourself in English in real-life social situations.
Cross-cultural sensitivity applied!
+
–
In addition to having experience in European and North American cultures, our teachers have many years' experience also from Asian and Latin American cultures, more specifically, for example, from Finland, UK, France, Denmark, China, India, Brazil, Chile…Our teachers will be able to advise you on culturally-sensitive communication situations – written and spoken –  that require particular attention to avoiding unintentional misunderstandings.
Teaching development – now online, face-to-face and blended learning
+
–
We develop our teaching methods as new research becomes available, and listen carefully to our students' feedback surveys. We have developed new, shorter intensive courses and workshops that enable students to experience and internalize the language. This is based on the latest studies on adult learning, available time and focus. In spring 2020 we installed a new language studio on our premises and we are now also offering online and blended-learning courses.
Central location in Helsinki – and outside the capital area!
+
–
It is easy to reach us – we are based in the centre of Helsinki and there is a bus and tram stop directly in front of our premises. In addition, persons outside of the capital area can also access our teaching via the online courses and lessons. Our teachers have a thorough understanding of English-speaking cultures (UK, US) but also the Finnish culture, and many other cultures.
Our premises are welcoming and cosy
+
–
We have a new and up-to-date language studio to complement our training, when appropriate. Our premises reflect our values of reuse and lifetime-use: "if it ain't broke, don't fix it!", and fit well in the shabby-chic, trendy area of Punavuori in Helsinki. We combine old English blue and white teacups with blue Iittala Kastehelmi glassware. We are proud of our Finnish and English heritage!
100% satisfaction guarantee
+
–
If you are not happy with the teaching you are receiving you can cancel your agreement with us. If you start a scheduled course, you can attend once and then discuss with the teacher if you both feel comfortable continuing, ensuring your continued learning. For example, if the competency level of the group is too demanding, we can try another group or propose private learning. We want you to be happy with the teaching and pace of learning!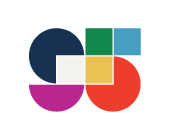 Finnbrit is an independent non-profit organisation, with a heritage of almost 100 years. We aim for an inclusive and diverse society and to create opportunities for lifelong learning. Be a part of our journey and join our mission!