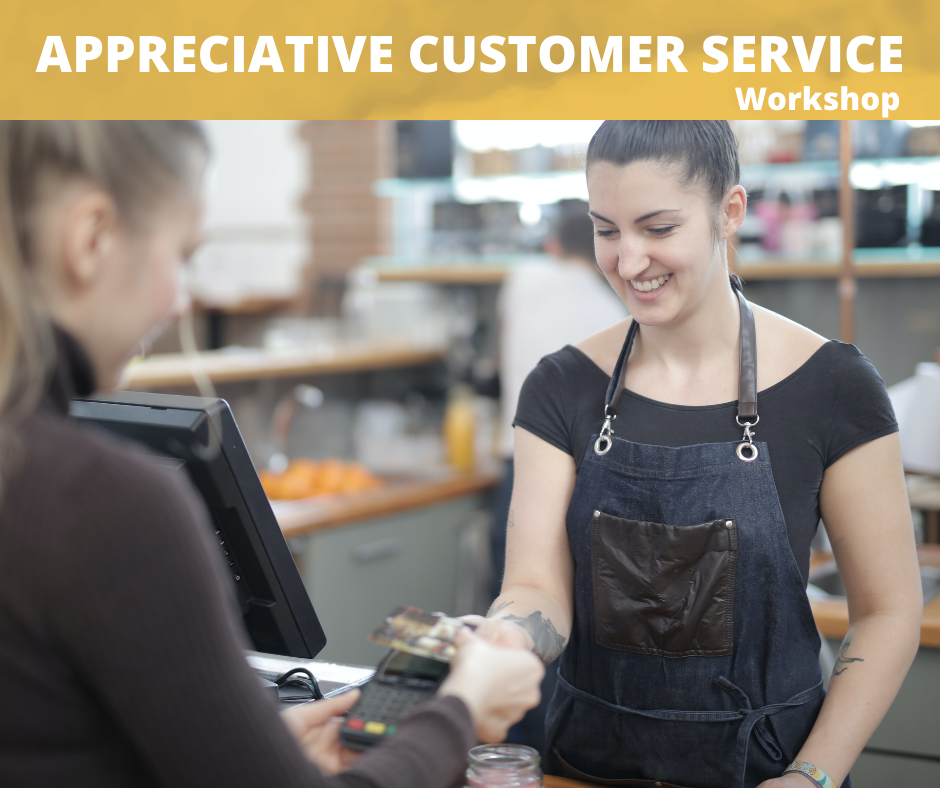 In an increasingly client-driven world, the ability to effectively interact with customers' demands in a foreign language proves challenging. Our Appreciative Customer Service workshop covers vital skills that give your clients a positive impression of both you, and your workplace/organisation.
The workshop is designed for customer service professionals in any area: receptionist, sales representative, technology support person, or any service role working with customers.
The content of this workshop includes:
Meeting and serving clients in person / on the phone / online / in writing
Providing advice both solicited and unsolicited
Recommending and predicting solutions to issues before they arise
Solving problems and complaints
Listening skills
Intonation
Appropriate situational usage of active and passive voice
Diplomatic language usage
The lessons will be tailored to the topic area of your choice from hotels, shops and restaurants to employment services, health care and public transport.
The facilitation of our trainers to extract the challenges experienced while mutually developing solutions will provide the confidence needed to excel within this crucial business skill. A student's ability to find the appropriate tone in English will easily reassure customers. It will also provide a lasting positive impression ensuring repeat business.
Join us on how to offer a successful Customer Service experience that people will remember and tell others about!
Length of course: 3 weeks or tailored to your specific needs/series of workshops
Number of lessons: 9 + 3 hours of guided and structured self-study with feedback
Course timing: Course timing: TBD, as agreed with the group.
Course location: at Finnbrit premises