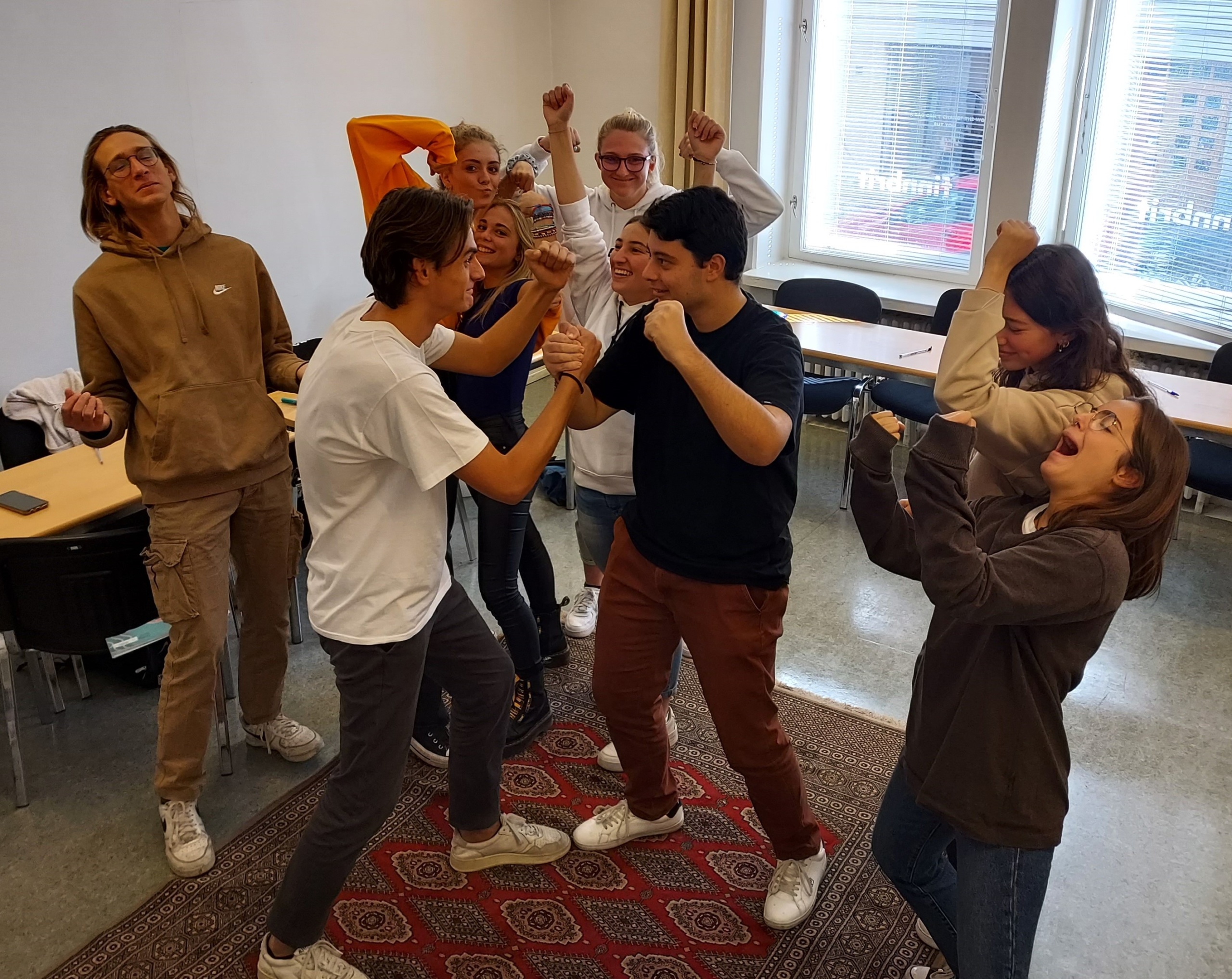 We recently had the pleasure of hosting a group of young students from Cuneo, Italy for an English language course. Finnbrit helped the students to strengthen their skills while they enjoyed the sights of Helsinki. They also learned a little bit about Finland, each other, and most importantly about themselves. The course was taught by our language trainers Blake, Sam, and Pan over a two-week period. All three of those trainers would be more than happy to confess their enjoyment in interacting with a remarkably confident bunch.
Why come to Finland? This a question Finns always ask a non-Finn. Ludovico, one of the students explained, "I've always loved to see new places. When I saw this opportunity, to come here, to Finland, I took it immediately." He continued, "At home, everything can become routine and boring." The others commented with similar sentiments. Some mentioned they needed a break from their parents, others cleverly mentioned their parents needed a break from them!
Over the two weeks, the group practiced English during the days. In the evening, the students saw the sights including various museums, saunas, and shops. The next day they discussed their experiences in class.
Most language trainers will tell you that language usage and improvement relate to confidence, and we were delighted to see how well the students developed during the two-week course. Agnese defined this well, "I think my English language skills have improved a lot because at least now I try to say something without worrying about making a mistake. I want to speak. I want to be understood. I want to understand. I love to travel and see the world. I would like to speak with everyone I meet. When you speak English well, you feel that nobody could judge you."
Big thanks go to teacher Ada Origlia, who enjoyed her experience with us in Finland so much last year, she asked us to arrange this course. Thanks also to Blake for planning the course and his fellow language trainers Pan and Sam.
As a society that tries to create cultural bridges, we are very happy that these students chose us to help develop their English skills, and more importantly, they were able to reach their own conclusions about the value of interacting across, countries, cultures, and people. The students are a credit to their school and their country. We wish them all the best of luck and success in the future.